Dr. Paul Bogard
---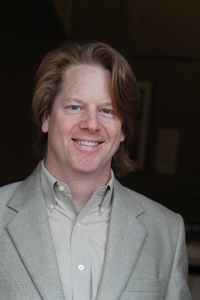 Paul Bogard is the author of The End of Night: Searching for Natural Darkness in an Age of Artificial Light, published in North America by Little, Brown, and in the UK and around the world by 4th Estate/Harper Collins. The book has been translated into German, Spanish, Japanese, Chinese, and Korean. The End of Night is available in hardcover, e-book, paperback, and audiobook. His new book, The Ground Beneath Us, will be published by Little, Brown in 2017.  Dr. Bogard is also editor of the anthology Let There Be Night: Testimony on Behalf of the Dark, a collection of essays by twenty-eight wonderful writers on the value of darkness and the costs of light pollution. His writing has appeared in print and online in Slate, Salon, Los Angeles Times, Outside, Audubon, Conservation, Reader's Digest, National Geographic, Creative Nonfiction, and elsewhere. A native Minnesotan, Paul grew up watching the stars and moon from a lake in the northern part of the state. He has lived and taught in New Mexico, Nevada, Wisconsin, and North Carolina, and is now assistant professor of English at James Madison University in Harrisonburg, Virginia, where he teaches creative nonfiction and environmental literature.
The End of Night? The Challenge of Light Pollution
A starry night is one of nature's most magical wonders. Yet in our artificially lit world, most of us no longer experience true darkness. Light pollution--our overuse and misuse of artificial light at night--negatively impacts our physical, mental, and spiritual health and the health of the ecosystems on which we rely. In this talk based on his book THE END OF NIGHT, Paul Bogard blends personal narrative, natural history, science, and astronomy, to share the importance of darkness--what we've lost, what we still have, and what we might regain--and the simple ways we can reduce the brightness of our nights tonight.