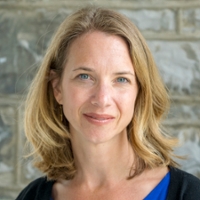 Associate Dean, College of Arts and Letters
Melinda Adams earned her Ph.D. from the University of Wisconsin Madison with specializations in comparative politics and international relations. Her research focuses on gender and politics and women's political participation, particularly in West Africa. 
Her work has been published in Politics and Gender, European Journal of International Relations, Journal of Women, Politics and Policy, Governance, International Feminist Journal of Politics.
She teaches courses on African politics, the politics of development, and a seminar in international affairs. Union.
---
OFFICE: 1108 Harrison Hall
PHONE: (540) 568-3377
FAX: (540) 568-3330
MAILING ADDRESS:
College of Arts and Letters
James Madison University
54 Bluestone Drive, MSC 2105
Harrisonburg, VA 22807