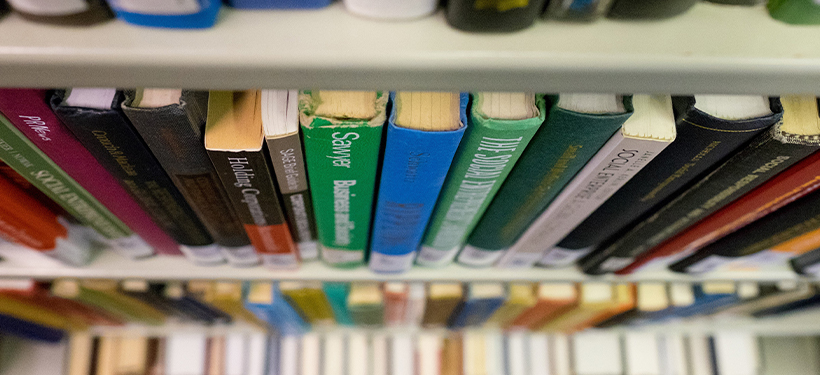 The Learning Centers are a group of academic resources that can help students achieve academic success. They include:
The Science and Math Learning Center, for tutoring in chemistry, math, physics, and statistics
The University Writing Center, for help with writing skills and strategies
The Communication Center, for assistance with group projects and presentations
The English Language Learner Services, for those seeking to expand their knowledge of English
Peer Assisted Study Sessions (PASS) are a student-facilitated academic support program designed to help you improve your performance and retention in specific courses
The Office of Disability Services assist students by setting up accommodations for both chronic and temporary conditions that might impair a student's ability to fully participate in academic activities. Some of their services include note-taking accommodations, proctoring assistance, HDPT Paratransit, interpreter services, and accessible media and technology.
The Office of the Registrar processes student transcripts for transfer credit evaluation, assists with course enrollment, and accepts student graduation applications. The Office of the Registrar distributes official transcripts as well as diplomas of recent graduates.
While Financial Aid and Scholarships can help students understand their education financing options, the University Business Office is the department that accepts payments for university fees such as tuition, on-campus housing and meal plans, and processes refunds from student loans. Get in touch with UBO if you have a question about paying your bill or your student loan refund.
Veterans' Educational Benefits, a division of the Office of the Registrar, is a great resource for active-duty military personnel and veterans, as well as their spouses and dependents. They can help answer questions about applying for benefits, financial aid and scholarships, transfer credits, the GI Bill®, and military student policies.
The Counseling Center offers free, confidential individual and group counseling with experienced mental health professionals to students in need of support. Their website also contains a list of self-help resources.

The Counseling Center also offers crisis assistance for help in an emergency, psychiatric assistance, and the Sexual Trauma Empowerment Program. Whether you have a chronic condition or you are just finding the transition to university life stressful, the Counseling Center is a great resource.
Career and Academic Planning assists students in exploring, evaluating, and choosing academic programs and careers. One of their largest programs, Handshake, allows students to search thousands of job postings and internships to be considered for on-campus interviews. They are also coordinate periodic career fairs, where students can meet representatives from corporations and companies.