Accessible Media and Technology
September 9, 2020
The Accessible Media and Technology (AcMe) program supports students with accommodations for alternative formats and assistive technologies. AcMe manages the Accessible Technology Labs and also provides training on free software, apps, and computer tools designed to facilitate learning for students with disabilities.
In addition, AcMe provides education and referrals to faculty and staff about creating accessible online content.
Who Utilizes Accessible Media?
Students registered with ODS with disabilities such as hearing loss, dyslexia, low vision, ADHD, blindness, mobility impairments, learning disabilities, and others.
Faculty, staff, and departments who are committed to creating accessible content.
What are accessible formats?
Various types of course materials may create barriers for students with certain disabilities. For example, heavily visual or text-based content may not be accessible to students with visual impairments or learning disabilities. Content that includes videos and recorded audio may be inaccessible to students with hearing impairments.
The AcMe program strives to remove barriers to learning by working with students and faculty to procure, convert, and create course materials in formats that are accessible to individual learners.
Accessible formats that JMU students utilize include:
Office of Disability Services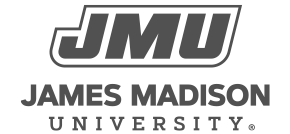 800 South Main Street
Harrisonburg, VA 22807
Contact Us