Mathematics & Statistics: Family Math Night
Join us for a Family Math Night!
The elementary Family Math Nights give K–5 students and their families a chance to play mathematical games and activities run by future teachers. JMU provides students who are just starting on the road to becoming teachers run the games. This provides the JMU students with a first opportunity to work with real students in a fun environment. The JMU students are given a game template from their professors, and they tweak the game by giving it a context, deciding how they will present it to students and parents. Teachers and other school staff also attend the nights to interact with the children, work with our students, and help out if a station becomes crowded. At the end of the night, parents are given handouts with similar mathematical activities they can try at home with their children.  We run these nights at all of the elementary schools in both the Harrisonburg City and Rockingham County districts.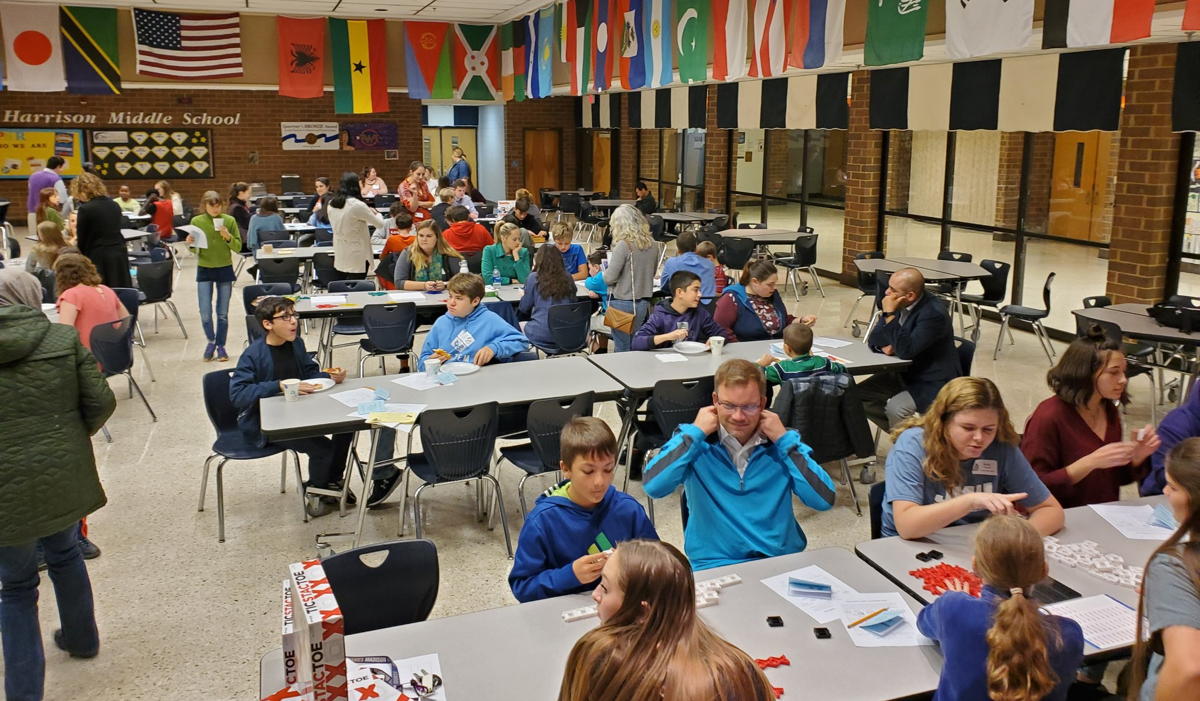 Family Math Night dates for the fall are:
Tuesday 27 September – South River Elementary (Rockingham)
Thursday 29 September – Bluestone Elementary (Harrisonburg)
Tuesday 18 October – Fulks Run Elementary (Rockingham)
Thursday 20 October – Linville-Edom Elementary (Rockingham)
Wednesday 26 October – Waterman Elementary (Harrisonburg)
Thursday 27 October – Peak View Elementary (Rockingham)
Wednesday 16 November – Skyline Middle (Harrisonburg)
Wednesday 30 November – Ottobine Elementary (Rockingham)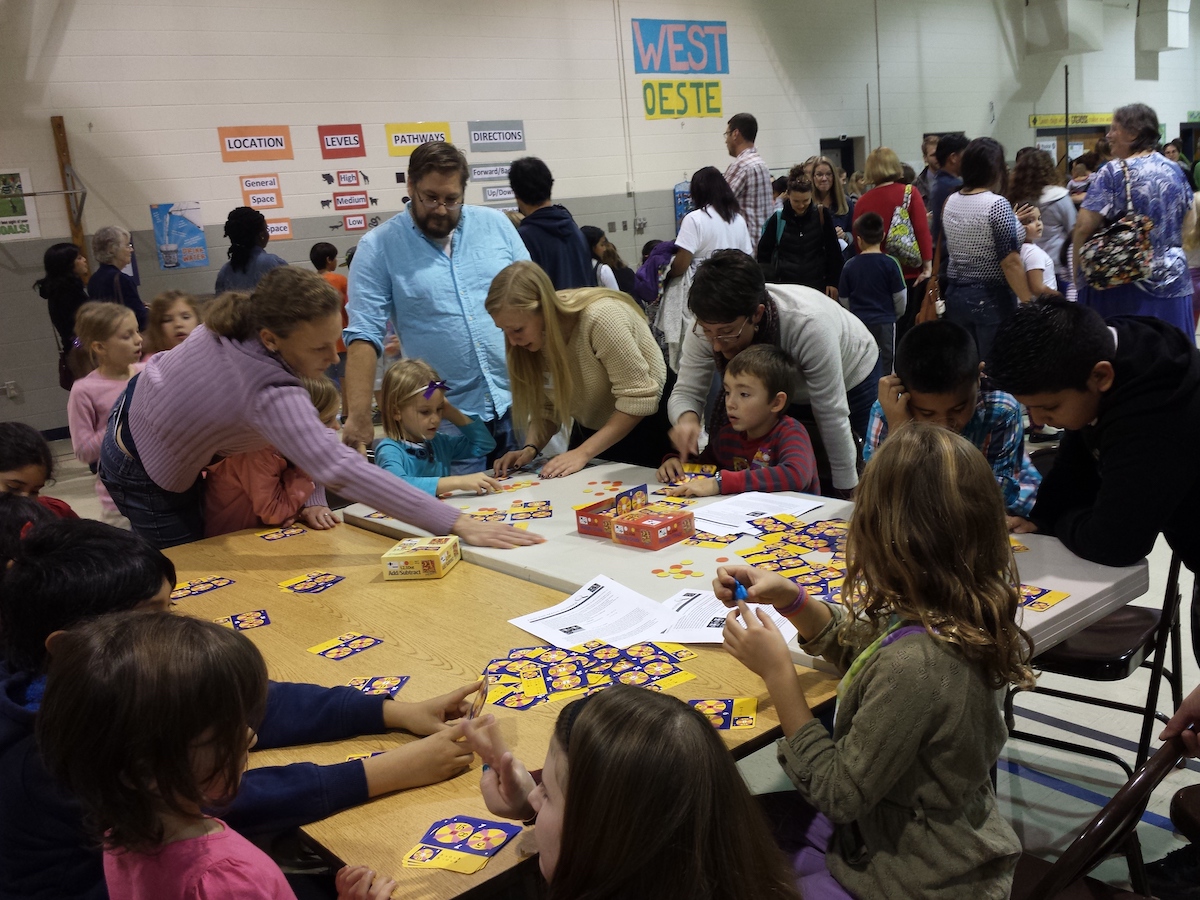 The Math Concentrators' Club (MC2) and the Kappa Delta Pi sorority (KDP) co-run Family Math Nights at the Harrisonburg middle schools. These nights are an opportunity for middle school students to explore mathematical, problem-solving, and critical-thinking games in an engaging way. Games and activities will be available for students to play and resources are available for families to take home. This night is set up and completely run by JMU student volunteers, all of whom are future teachers.  
All nights are free and open to the public.