JMU Math & Stat: Math Concentrators
Welcome to the Math Concentrators' Club
Future K-12 math teachers, we are JMU's Math Concentrators' Club (MC2) and we want you to join us! We will be talking about the ways you can prepare now for your future classroom (and the job market), including:
Creating good grade-appropriate mathematical tasks
Setting up your classroom for the first time
Visiting JMU resources for future teachers
Looking at math technology (including websites and games)
Using classroom manipulative, activities, and stations
Creating resumes and preparing for interview questions
We generally meet every other week, and at each meeting we focus on a different aspect of teaching mathematics that is of interest to the club members. Our club is open to anyone who plans to teach mathematics at the K-12 level.
Along with the Kappa Delta Pi sorority (KDP), we also host Family Math Nights at the local middle schools!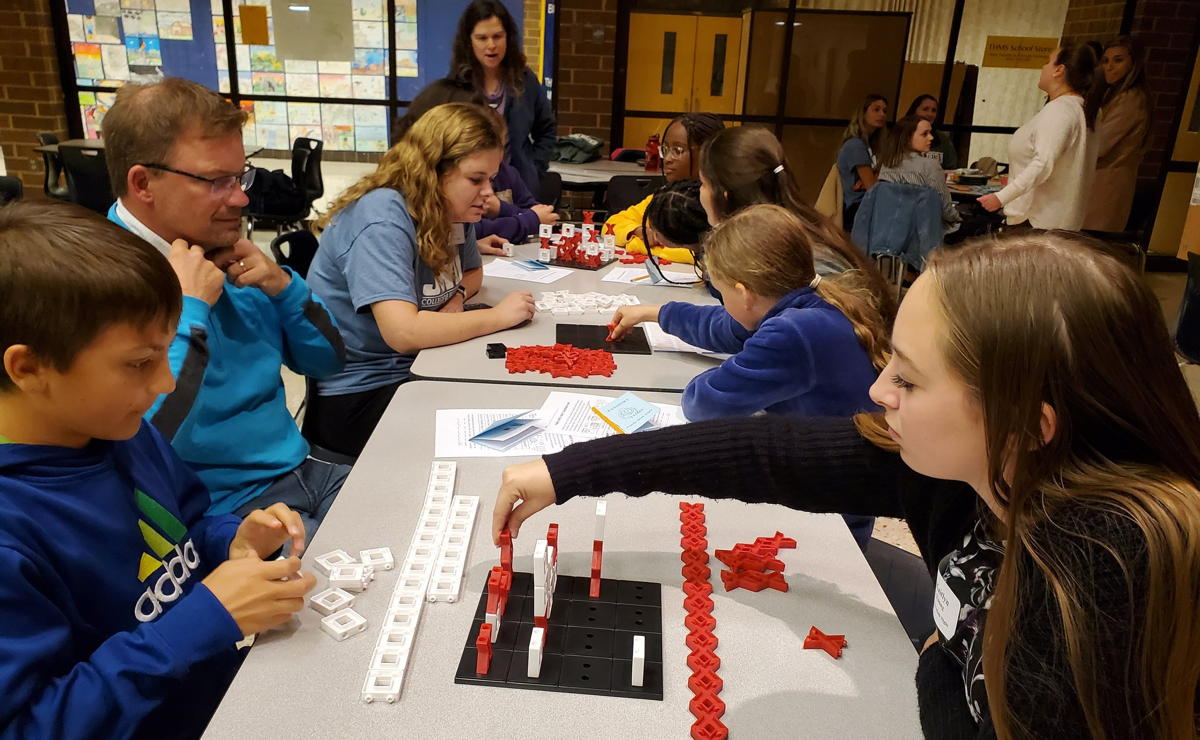 For more information, including meeting times and locations, e-mail Dr. Wallace (wallacah@jmu.edu) or Dr. Zig (siegfrjm@jmu.edu).We hope to see you there!