Justice Studies: Track Options

June 9, 2020
Track A - Criminal Justice and Criminology
Track B - Global Justice
Track C - Social Justice
Interactive Track Course Chart
*In addition to track classes, all students complete a CORE set of Justice Studies requirements.  Please note it takes at least 5 semesters to complete major requirements, due to the prerequisite structure. 
JUST 200 is the prerequisite for all other JUST courses.  Students must then complete at least one of the three required 200-level foundation courses (2 in track and 1 outside track).  Then students may begin taking 300-level courses. 
JUST 399 is the prerequisite for JUST 400 (and MATH 220 is the prerequisite for JUST 399).  Students should pay careful attention to the prerequisite structure to make timely progress toward graduation.
Justice Studies
Moody Hall
MSC 1205
90 Bluestone Drive
Room 213
Harrisonburg, Virginia 22807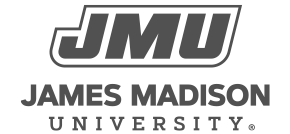 800 South Main Street
Harrisonburg, VA 22807
Contact Us