The James Madison Undergraduate Research Journal is a multidisciplinary, student-run, peer-reviewed undergraduate academic journal that gives undergraduates an outlet for their research and scholarship while preparing them for their experiences beyond JMU. JMURJ is dedicated to publishing JMU student undergradute research on a rolling basis. Previous volumes can be found under "Published Volumes" on the JMURJ website and in the JMU libraries database.
Mission
JMURJ's mission is to promote, publish, and share the excellent research and scholarship by undergraduate students across James Madison University. JMURJ seeks to connect James Madison University's undergraduate students in all fields of study with their peers, their school, and their community.
Goals
To encourage JMU undergraduates to publish their research and scholarship

To launch students into research and scholarly fields beyond their undergraduate careers

To include voices across all disciplines in a multimedia format

To expose students to the publishing process and the rigorous editing practices required to publish their research and scholarship

To enlighten the JMU community in and out of the classroom
Submissions Accepted From...
All fields of study!

Any academic program at JMU

Any current or recent JMU undergraduate student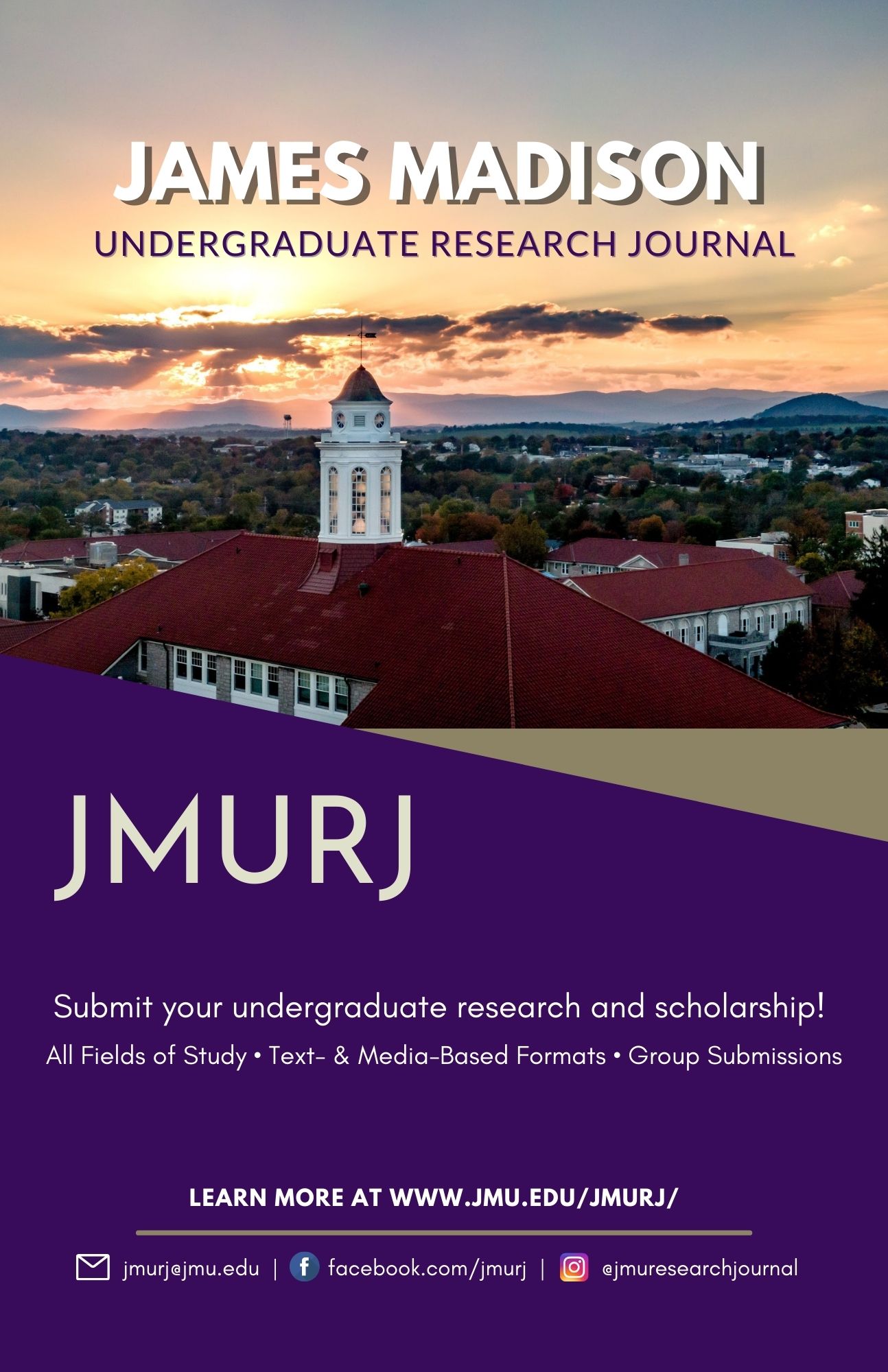 Undergraduate Research Resources