Five-Year Program for Social Studies Teaching Licensure
November 26, 2019
This program is open only to current students, and people transfering in as juniors or seniors.  Starting fall 2020, entering freshmen will no longer be able to declare this program.

Major in either History or Political Science
Minor in Pre-professional Secondary Education (SEED) AND
Minor in Interdisciplinary Social Sciences (ISS)
Apply to the graduate program in the CoE, and do a 5th year Masters of Teaching (MAT)
At the end of 5 years, you can be licensed to teach, and will already have a masters degree.  In this program, you are NOT licensed at the end of the B.A.-- student teaching happens as part of the MAT.
Checksheet for Political Science Majors
Pre-Professional Secondary Education Minor Information (look under 5-year Program)
History Department
Wilson Hall
MSC 2001
951 Madison Drive
Room 3033
Harrisonburg, Virginia 22807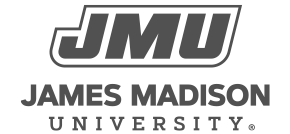 800 South Main Street
Harrisonburg, VA 22807
Contact Us