Voices of Fulbright
James Madison University is fortunate to have several Fulbright Scholars on faculty. This JMU Voices of Fulbright page provides information about these faculty and celebrates their contributions to the Fulbright program and the JMU campus.
If you are a former Fulbright Scholar and work at JMU and would like you profile to be featured, please send your biography to cfi@jmu.edu.  If you are a former Fulbright scholar and want to reach out to get engage regionally, please go to the Fulbright Central Virginia Chapter website.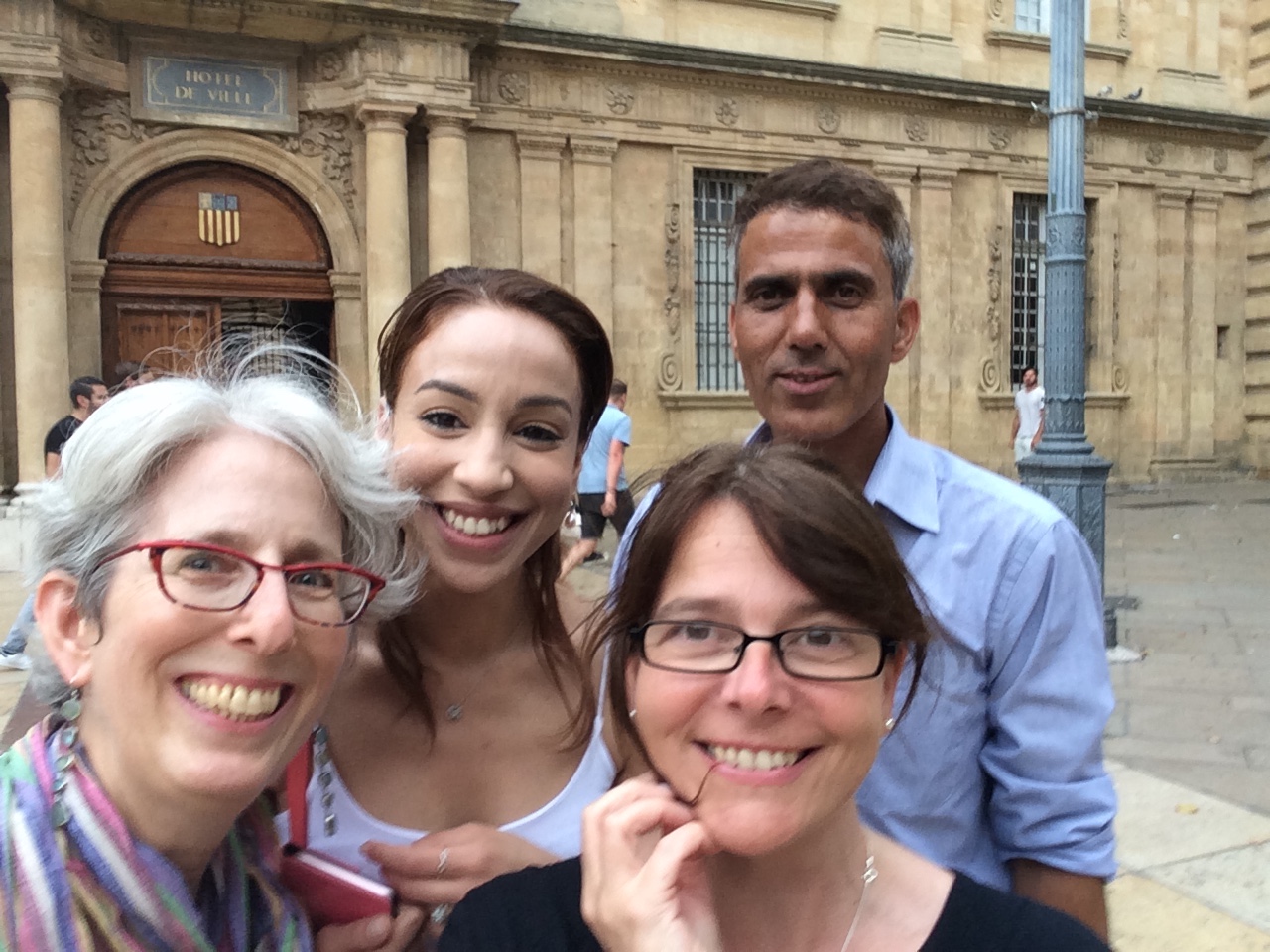 Maureen G. Shanahan, J.D., Ph.D, Fulbright Research Scholar
Maureen G. Shanahan, J.D., Ph.D was a Fulbright Research Scholar in Paris, France in 2017.Her Fulbright project focused on two lines of work. The first goal was to plan for a conference on the memorialization and representation of the colonial subject during and after World War I, particularly in terms of sites of memory and modes of commemoration. This was a collaboration with my French counterpart, a specialist in human geography and assistant professor at Université de Cergy-Pontoise, and others. The second goal was to conduct archival research on Gaëtan Gatian de Clérambault (1872-1934), a French psychiatrist who led a group of Moroccan soldiers during the war, then produced a body of photography of Moroccans in 1917-18, and worked as a psychiatrist in Morocco at the end of the war. After the war, he became famous as the chief psychiatrist for the Parisian police in the 1920s and 1930s, a period when tens of thousands of North Africans returned to live and work in the region and came under increasing police surveillance.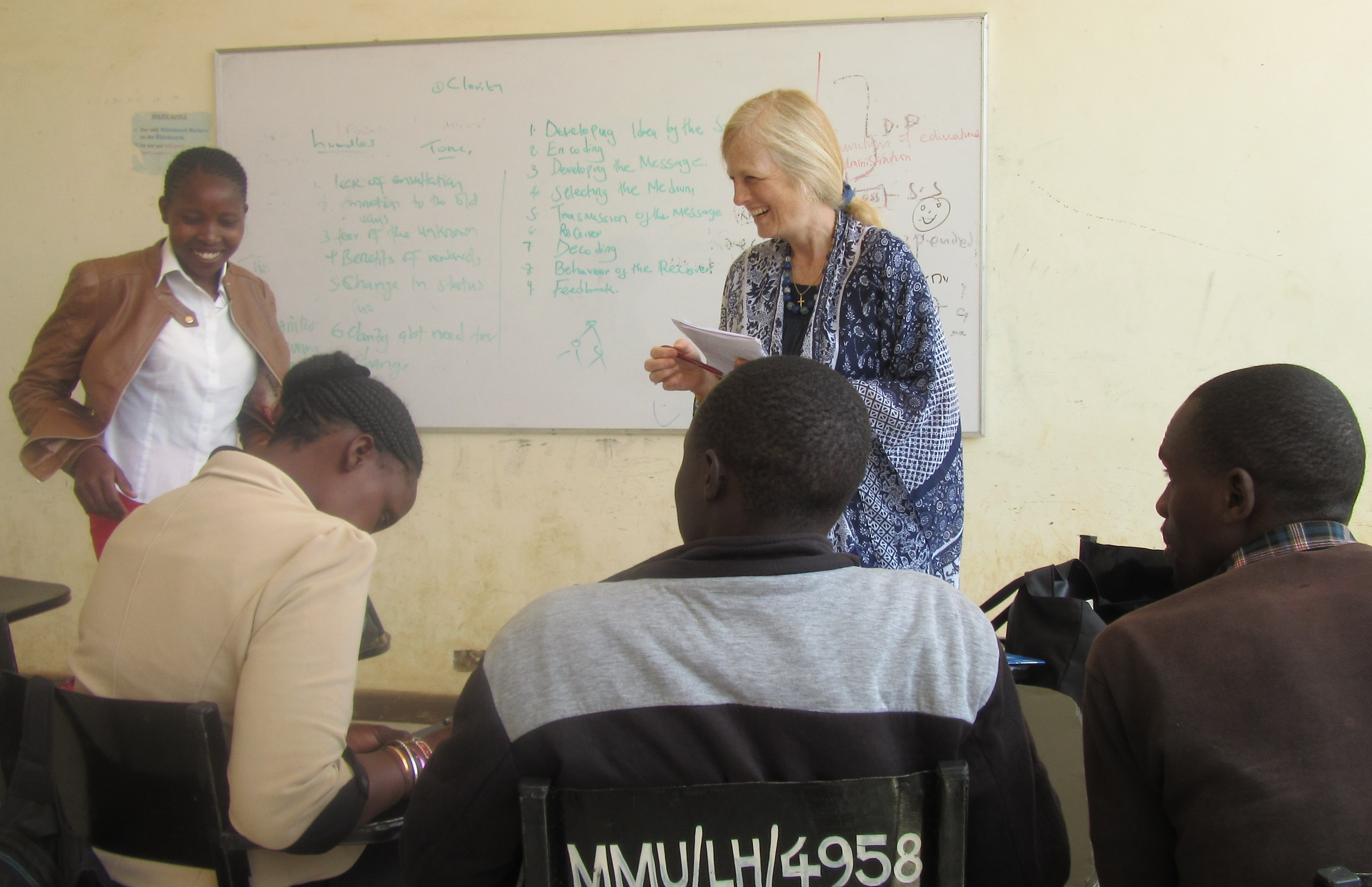 Michelle Cude-Fulbright Teaching and Research Scholar; Narok, Kenya
Michelle D. Cude, Ph.D., Professor of Teacher Education, was a Fulbright Scholar in 2017-2018 in rural Narok, Kenya. She taught classes to preservice teachers at Maasai Mara University, a former teacher training institute, much like JMU, but only 100 years younger. MMU as a university is only 5 years old. Michelle was able to collaborate with a colleague there to introduce learner-centered methodologies to the methods courses. Students were at first shocked to have a "Mzungu" (white/European) professor … but came to truly appreciate and develop new skills in teaching. Her reception among the faculty was also warm and open. For her research, Michelle traveled to villages and interviewed rural Maasai mothers and fathers about their ideas on girls' education. She also observed and interviewed teachers in local schools. She is currently working with a colleague at MMU on a textbook for teacher education in Sub-Saharan Africa. Deep friendships and lifetime memories are among the rewards she brought home, as well as a new appreciation for much of what we enjoy at JMU. She also credits the Fulbright experience as giving her an increased appreciation for the deep complexities of poverty and a greater commitment to increasing girls' access to education. Through her time at the local Maasai school she helped to start, Nasaruni Academy, Michelle saw convincing evidence that the power to change the world lies in the hands of young girls in school. Just seeing their eagerness to learn and capacity to grow and flourish provides proof that education really does bring hope for a brighter future.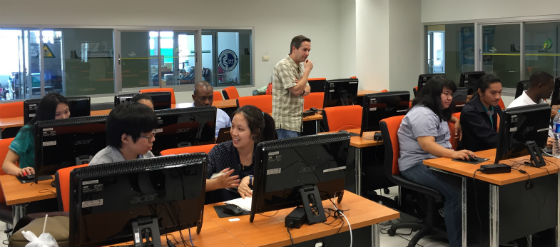 Mace Bentley- Fulbright Specialist Scholar; Bangkok, Thailand
Mace Bentley is a Professor in the Geographic Science Program, Department of Integrated Science and Technology. Mace spent the 2014-2015 winter break as a Fulbright Specialist Scholar at the Faculty of Agriculture, Kasetsart University in Bangkok, Thailand. Mace gave several workshops and lectures discussing impacts and mitigation of climate change in Southeast Asia to graduate students in the international program. The students attending the workshops were from Thailand, Indonesia, Sri Lanka, Bangladesh and Tanzania. Mace is a geographer who has research interests in synoptic and mesoscale climatology and weather-societal interactions. This interdisciplinary research draws upon his experience developing climatologies of severe weather and extends this focus to examine human-land-atmosphere interactions.
Given the breadth of subjects found under the umbrella of geography, Mace enjoys teaching a wide range of courses from climate change to understanding human cognition and environmental perception through film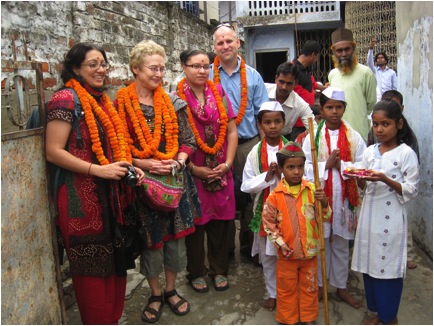 Edward J. Brantmeier - Fulbright Lecture Scholar for Peace Research; Varanasi, India
Edward J. Brantmeier is an Assistant Director of the Center for Faculty Innovation and Associate Professor in the Learning, Technology, and Leadership Education Department at James Madison University. In 2009, Ed was a Fulbright-Nehru lecturing scholar in India at the Malaviya Centre for Peace Research at Banaras Hindu University in the city of Varanasi. Ed co-taught a multicultural peace education course in the Malaviya Centre's post-graduate program. He co-developed a peace education course for their masters program in peace education and also co-organized an international conference on peace education and development, supported by a grant from the United States India Education Foundation. In addition to working with faculty and students at Banaras Hindu University, he guest lectured several times at other universities in both India and Nepal. Ed travelled with his wife Noorie and two sons--Noah and Ian.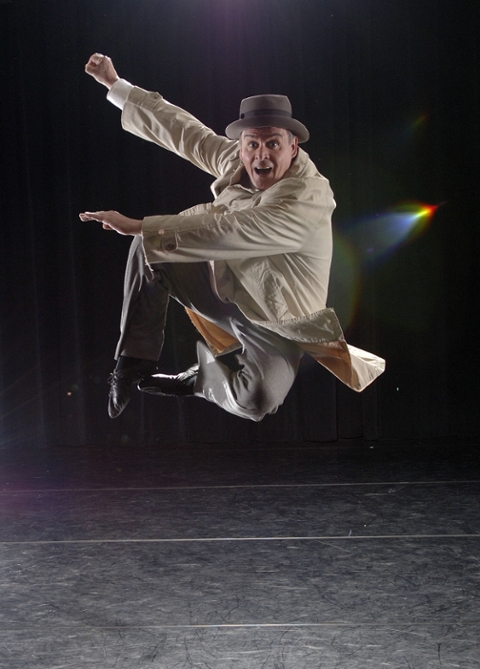 Shane O'Hara - Fulbright Fellowship in Theatre; Portugal
Shane O'Hara has choreographed and performed throughout the United States and Europe including concerts in Lisbon, Athens, Krakow, New York, Paris and Washington, D.C. O'Hara has received grants from the USIS/American Embassy, Pennsylvania Council for the Arts, and the Virginia Commission for the Arts as well as a Fulbright Fellowship to Portugal. Professor O'Hara was named the JMU CVPA Madison Scholar in 2010. Recent creative projects include choreographic commissions for the West Virginia Dance Company, Piedmont Virginia Community College, and Terra Dance Project from Richmond. O'Hara was director of the 2012 JMU Summer Contemporary Dance Intensive in London and is currently developing exchange residencies in China.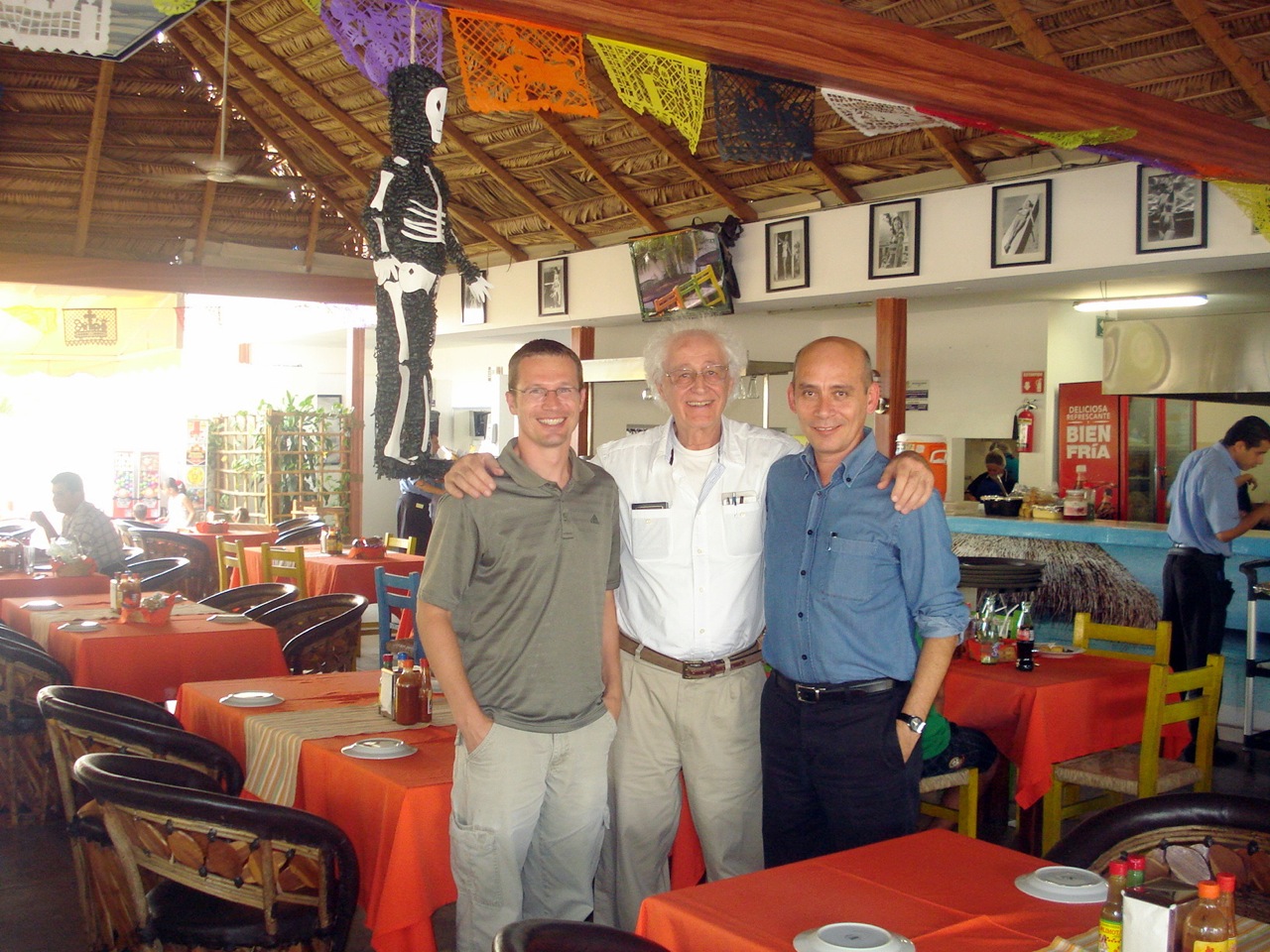 Anthony Tongen - Fulbright Scholar in International Research Collaboration; Colima, Mexico
Anthony Tongen is a Professor in the Department of Mathematics and Statistics. Anthony spent the 2012-2013 academic year as a Fulbright-Garcia Robles Scholar at the University of Colima in the beautiful state of Colima in western Mexico. Anthony is making international research collaborations (see picture) with faculty in both Mexico and Argentina. His research involves modeling Chagas disease, which was called the 'New HIV/AIDS of the Americas' in a recent article in PLOS Neglected Tropical Diseases (October 2012). Anthony is also teaching a Mathematical Modeling in Biology course to upper level mathematics majors, which is a course he has taught numerous times at James Madison University. Anthony is blessed to be accompanied by his wife Megan and three soon-to-be-fluent sons Micah, Paul, and Samuel (ages 8, 6, and 3, respectively).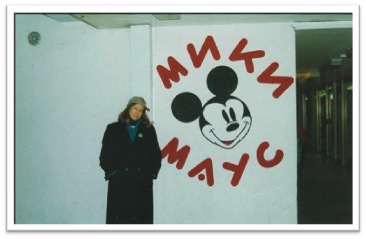 Lucy Bednar - Fulbright Lecturer in American Literature; Skopje, Macedonia
Lucy Bednar is an Assistant Professor, in the Department of Writing, Rhetoric, and Technical Communication. Lucy was a Fulbright lecturer in American Literature at the university of Cyril and Methodius in Skopje, Macedonia, 1995-1996. While in Skopje, Dr. Bednar taught survey courses in American literature and special topic courses in the American Short Story and the Plays of Tennessee Williams. She also co-translated several short stories and organized a film series open to the public at the American Information Center. Lucy Bednar was also a Fulbright lecturer in American Culture at Comenius University, Bratislava, Slovakia, 2000-2002. At Comenius, Dr. Bednar taught classes in American Culture, including special topic classes in American Film and American Music. While in Slovakia, Dr. Bednar also translated a collection of Slovak fairy tales into English, Slovak Tales for Young and Old (Bolchazy-Carducci, 2000). She returned to Slovakia in 2009 as a Fulbright Senior Specialist to teach an undergraduate and a graduate class in Intercultural Communication. She is currently offering a Maymester program to Bratislava.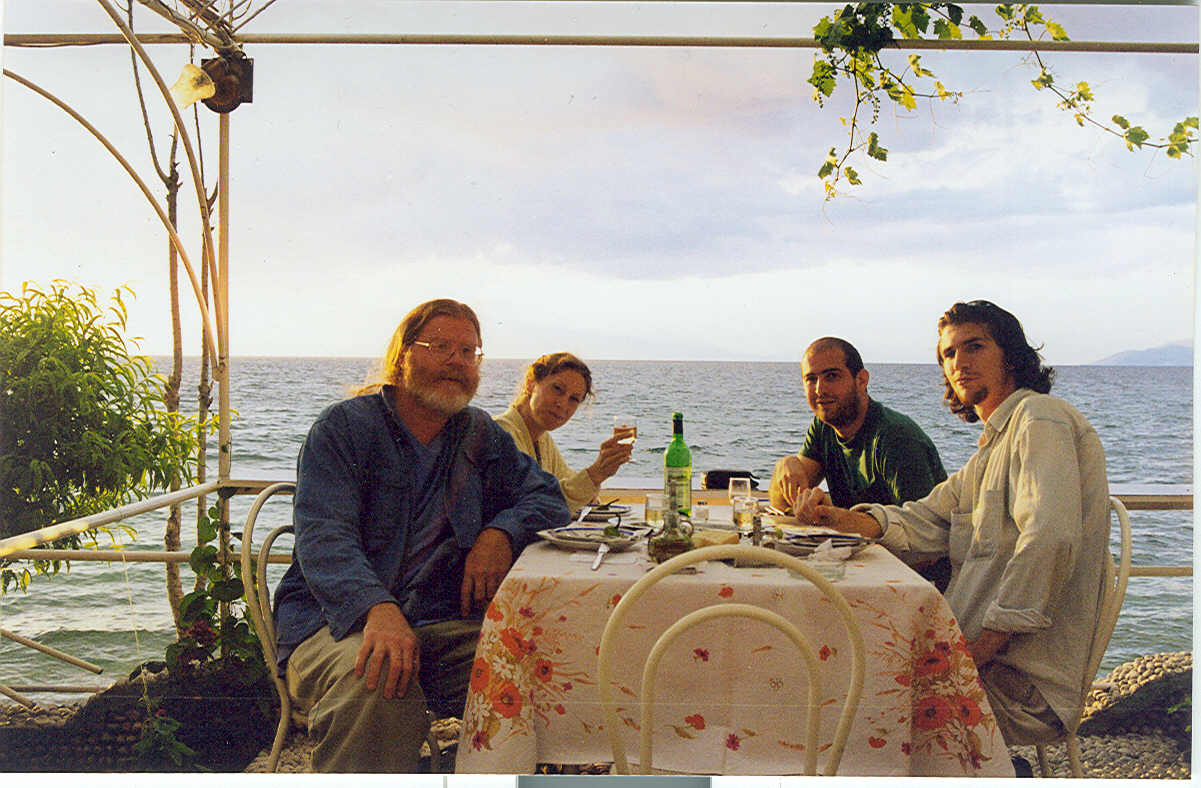 Richard Gaughran - Senior Fulbright Lecturer in American Studies; Skopje, Macedonia
Richard Gaughran is Assistant Professor of English at James Madison University, specializing in American Literature, Film Studies, and the Literature of Southeastern Europe. For three years, 1997-2000, Richard taught at the University of Sts. Cyril and Methodius in Skopje, Macedonia, for the first two of those years as Senior Fulbright Lecturer in American Studies. In addition to his teaching assignment, he also struggled to learn the Macedonian language, eventually working on literary translations from Macedonian to English. These efforts culminated in an anthology of contemporary Macedonian short stories, Change of the System, co-edited by Zoran Anchevski and published in Macedonia in 2000. Other translations have since appeared in various publications. For most of his stay in Macedonia, Richard was accompanied by his wife, Dr. Lucy Bednar, herself a professor at JMU and an alumna of the Fulbright program.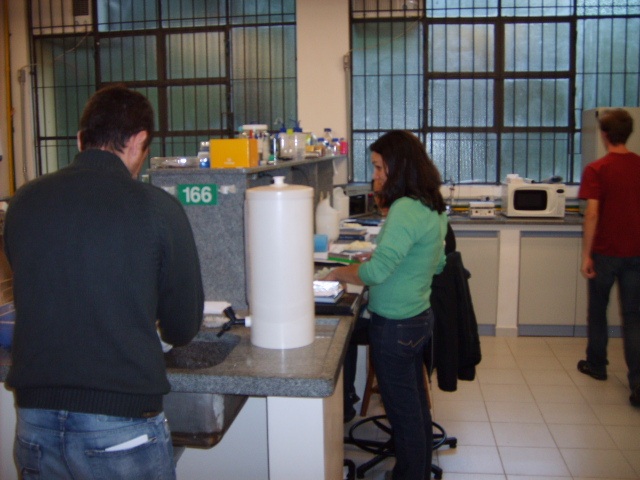 Grace Wyngaard - Fulbright Scholar on Molecular Systematics; Sao Paulo, Brasil
James Madison University Professor Grace Wyngaard spent 3 months at the University of Sao Paulo, Brasil as a Fulbright Scholar in 2009. While there she co-taught a course with Professor Fernando Marques on Molecular Systematics. With Dr. Marques and her host, Professor Carlos da Rocha, she sampled both typical and strange "field sites" for freshwater and marine microcrustaceans: the deep sea, sand grains at the beach, temporary pools, reservoirs, leaf litter, tire tracks, and the gills and eyeballs of fish. They collected strange looking animals that resembled "little monsters" and whose evolutionary relationships among one another are highly debated in the field of aquatic zoology. Many of these "little monsters" are parasites of important fish stocks and understanding the relationships between parasitic and free-living forms may eventually aid in developing vaccines to ameliorate parasitism on fish stocks. Working alongside undergraduate and graduate students, Dr. Wyngaard obtained molecular data which she and her collaborators are using to construct a phylogenetic tree and will present at an International Congress in Korea. Dr. Wyngaard returns to Brasil every year to collect more data, refine the tree and enjoy the stimulating and fruitful collaborations with her Brasilian colleagues. This summer she is hosting a visit to JMU of a Brasilian graduate student in order to provide training in molecular techniques. Besides the University of Sao Paulo being described as the "Harvard of South America," its students are among the most motivated and hardworking students Dr. Wyngaard has encountered. Yet, they also have a lot of fun….even while unsuccessfully trying to teach Dr. Wyngaard how to dance the samba.