Cost of Attendance - Graduate
April 22, 2022
2021-2022 Annual Costs
In State
(Full-Time Graduate)
Out of State
(Full-Time Graduate)

Tuition

$11,286
$27,082
Room
$7,084
$7,084
Board
$5,510
$5,510
Books
$1,098
$1,098

Travel

$1,896
$1,896

Personal Costs

$3,258
$3,258

Loan Fee

s
$218
$218
Totals
$30,350
$46,146
2020-2021 Annual Costs
In State
(Full-Time Graduate)
Out of State
(Full-Time Graduate)

Tuition

$10,978
$27,082
Room
$6,984
$6,984
Board
$5,376
$5,376
Books
$1,082
$1,082

Travel

$1,940
$1,940

Personal Costs

$3,214
$3,214

Loan Fee

s
$218
$218
Totals
$29,792
$45,896
2019-2020 Annual Costs
In State
(Full-Time Graduate)
Out of State
(Full-Time Graduate)

Tuition

$10,978
$27,082
Room
$6,894
$6,894
Board
$5,072
$5,072
Books
$1,056
$1,056

Travel

$1,938
$1,938

Personal Costs

$3,152
$3,152

Loan Fee

s
$218
$218
Totals
$29,308
$45,412
The figures provided in this Cost of Attendance (COA) are used solely for the purposes of determining financial aid eligibility and are NOT a reflection of a student's bill.
The

Tuition

figure is the typical amount a full-time graduate is charged, but individual charges could vary.
The Room, Board (i.e. food), Books,

Travel

,

Personal Costs

, and

Loan Fee

s figures are an estimate of what an average full-time graduate student will spend during the academic year. Students could spend more or less depending on their individual living situations and spending habits.
Financial Aid & Scholarships
Hours of Operation:
Mon - Fri 8 a.m. - 5 p.m.
Summer Hours of Operation:
Mon - Thur 8 a.m. - 5 p.m.
Fri 8 a.m. - 12 p.m.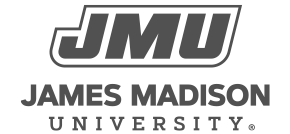 800 South Main Street
Harrisonburg, VA 22807
Contact Us