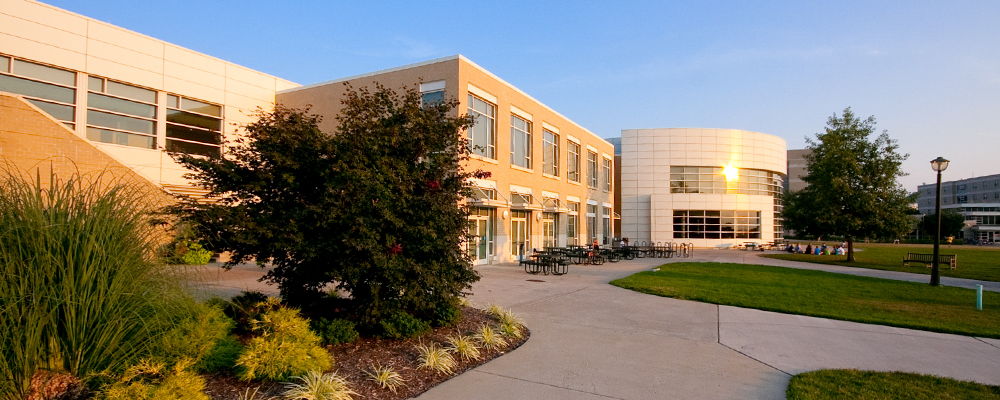 Our largest room, the Ballroom, seats up to 1,000 people and can be divided into two or three separate, smaller spaces.
The smaller conference rooms in Festival are ideal for small or medium groups who need a collaborative space with presentation technology.
The large conference rooms in Festival Conference and Student Center all include a microphone, projector, Windows 8 computer, and optional laptop connections (VGA and HDMI). A control panel at the podium allows the speaker to control the speaker volume and select an input device for the projector. The conference rooms also offer AirMedia technology that allows up to 4 people to stream content from their computers using a web browser or mobile devices (requires the Creston AirMedia app for Android or iOS).
Student organizations and JMU departments can reserve space to hang banners in the Drum area. Banner space reservations run Sunday ‑ Saturday for one or two weeks.
For other promotions such as flyers or fundraisers, the JMU community can reserve an indoor info table or an outdoor patio table. The outdoor patio tables are used for bake sales and food giveaways, because only catered food is permitted at the indoor info table.
The Upper and Lower Drum are large, open spaces where students can enjoy their meals at Festival. When the dining area is closed, this space can be reserved for events. The Lower Drum includes a stage with optional audio capabilities.
The Amphitheatre is an outdoor space with low, tiered seating for 120 people and a small stage area.