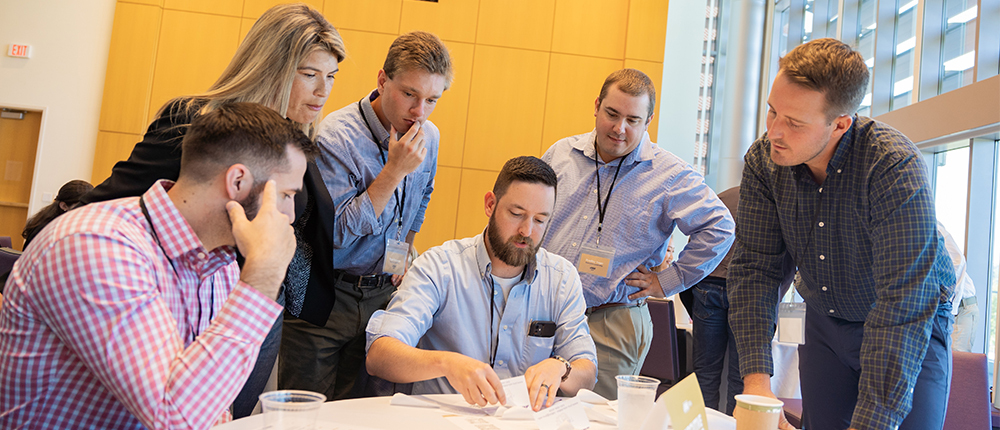 James Madison University's MBA Program is ranked No. 19 by U.S. News & World Report's "Best Online MBA Prgrams" for 2023. Rankings can be helpful to prospective students who wish to compare costs of attendance, student-body makeup and mode of instruction, among other factors, when seeking a high-quality MBA program.
Programs were scored across a widely accepted set of indicators of quality, with student engagement accounting for one-third of the total score.
"The students in our program bring a rich set of experiences and knowledge when they join their MBA cohort," says Anna Boley, director of MBA recruitment. "This, combined with small class sizes and outstanding faculty, creates an environment where students can grow academically and professionally, while building a lifelong community with their cohort."
Other criteria include faculty credentials and student excellence. Strong programs have PhD professors and students who possess diverse employment and business experiences that make for a rich learning community in which faculty and students remain engaged, connected and energized.
#19
Online MBA program in the nation
U.S. News & World Report, 2023
Michael Busing, dean of JMU's College of Business, says that intellectual growth and curiosity are prominent in JMU's program. "Our faculty and students are a dedicated group of individuals who constantly explore innovative ways to improve the offering," he says. "We look forward to another exciting year of outstanding faculty and student achievement."
A distinctive feature of the scoring is that peer institutions also provide input. The esteem in which JMU is held by other programs weighs heavily in its favor.
"We are pleased to once again be recognized as one of the best MBA programs in the nation," says Program Director Matt Rutherford.
"Our program combines excellent faculty and talented students in small cohorts to create a unique environment that leads to positive career outcomes for our graduates," Rutherford adds. "The fact that more than 99 percent of our graduating students would recommend the program to a friend or colleague indicates that we are doing something right."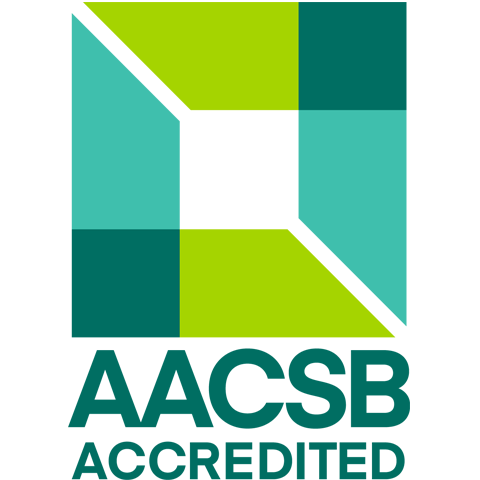 The JMU College of Business MBA program and its concentrations in Executive Leadership, Innovation, and Information Security are accredited by the Association to Advance Collegiate Schools of Business (AACSB)—a credential granted only to the top five percent of business programs worldwide.
Designed for working professionals seeking to build a strong understanding of business fundamentals and effective leadership in the workplace, the MBA program can be contacted through mba@jmu.edu.