Demand is always high for fluent speakers of the "language of business" who can help ensure their employers' financial success
When you enroll in JMU's School of Accounting, you become part of an institution with a national reputation for excellence, and one that's viewed by employers throughout the Mid-Atlantic region as a prime source of talented recruits.You'll receive an education that prepares you for a well-compensated career in business or government, including such specialties as accounting, finance, auditing, consulting and information systems.
Two Degree Programs
The School of Accounting offers both a Bachelor of Business Administration (B.B.A.) degree and a Master of Science in Accounting (M.S.) degree. The 120 credit-hour undergraduate degree consists of the four-year major in accounting, leading to the B.B.A. degree. During your junior year, you can choose to meet with your adviser to discuss enrolling in the graduate program, which leads seamlessly to the award of the B.B.A. degree after four years, followed by the M.S. degree at the end of five years and 150 hours of study.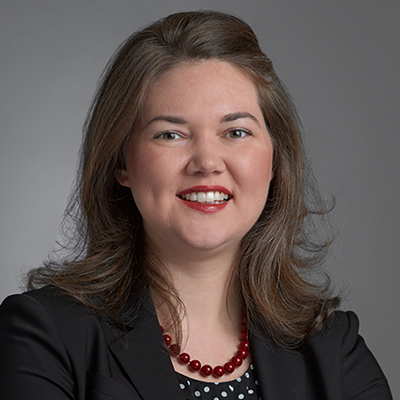 "The JMU accounting candidates that have interacted with Calibre CPA Group partners and managers stand out because of their enthusiastic perspective on their future. Every JMU graduate that has joined our firm is quick to assimilate from college life to work life and, from day one, exhibits a natural ability to comfortably communicate with clients. They exude professionalism, but remain approachable while beginning to foster their own relationships with clients."
Mary Margaret Prange ('01)
Partner, Calibre CPA Group, PLLC