Faculty Empowering Faculty: The Santos Innovation award
Karen E. Santos, Ph.D., Founding Executive Director of the Center for Facuty Innovation
During the summer and fall of 2001 Karen implemented new programs designed to support faculty and academic unit leaders. The founding principle of the newly formed faculty development center was focused on holistic academic and professional development for the faculty at JMU. With this vision and strong support from faculty and administrators, Karen developed and nurtured a model of a faculty development built on the premise of mutual benefit as opposed to a model designed to mainly provide recipients with a service – this ground-breaking work led to the formation of the Center for Faculty Innovation. The Santos Innovation Award celebrates Karen's vision of the CFI where faculty empower faculty to support professional development experiences that fuel faculty innovations in teaching, scholarship, service, and leadership.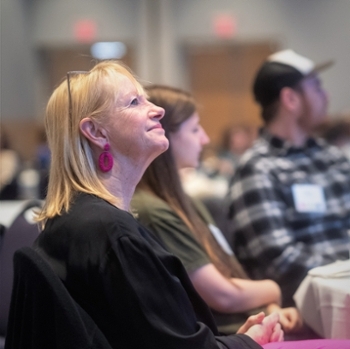 The Santos Innovation Award Recipients
Each year, the Center for Faculty Innovation celebrates a faculty member who has enriched the impact of the CFI mission.
2020-2021 Santos Innovation Award Recipient
Dr. Iona Black, Ph.D., Chemistry
The Center for Faculty Innovation, with Sisters in Session and the Department of Chemistry and Biochemistry, posthumously honors Dr. Iona Black with the Santos Innovation Award. Dr. Black was a regular attendee of CFI's teaching-focused programs, where she was regarded by her faculty colleagues for her perceptive wisdom, learner-centered focus, and quest for equity. Her work, within and outside of the classroom, centered staunch allyship, advocacy, and mentorship. As noted by Provost Heather Coltman (August, 2020), "[Iona's] legacy here and around the world is carried by the hundreds of scientists of color whose development she supported and the colleagues who learned from her example how to bring compassion to our work." We honor, with remembrance and gratitude, Dr. Black's pioneering spirit, thoughtful collegiality, and expertise in educational development.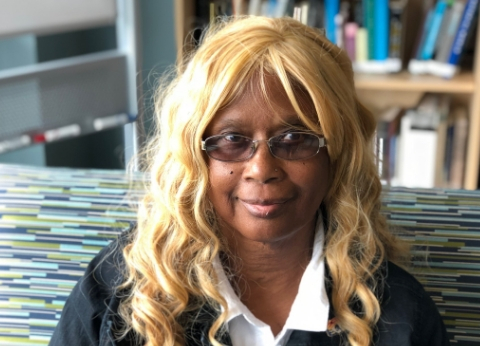 2018-2019 Santos Innovation Award Recipient
Matt Trybus, Learning Centers
Valuing educational development and believing that true gifts benefit both the giver and the receiver, Matt Trybus has sought numerous opportunities to participate in and facilitate CFI programs since his arrival at JMU in 2008. To assist the CFI in achieving its vison of "cultivating inclusive communities of peers committed to helping each other succeed, advancing individual and organizational change", Matt has facilitated roundtable discussions centering on disability and inclusion, served as a Flashpoint panelist, participated in and facilitated jmUDESIGN and Preparing Faculty to be Inclusive Teachers, presented at May Symposium, and served as a Teaching Analysis Poll (TAP) consultant. Consistently, Matt has espoused the CFI's values in his contribution to collaboration, strategic thinking, and innovation. He exemplifies these values, not only in his role as PASS Coordinator and leader of the Learning Centers assessment team, but also in terms of his warm-hearted openness to working with the CFI on key partnerships. Matt routinely takes what he has learned and experienced through the CFI, furthermore, and moves it into other contexts, with tangible results.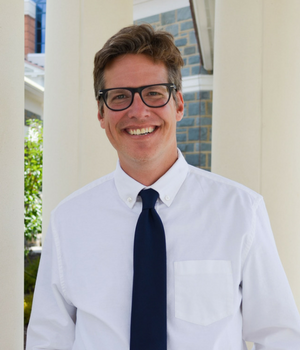 2017-2018 Santos Innovation Award Recipient
Daisy Breneman, Justice Studies
As a CFI facilitator and participant, Daisy has contributed indelibly to initiatives that advance inclusive excellence in teaching, scholarship, and career planning. In partnership with the Teaching Area, for instance, Daisy has facilitated multiple book groups – the most recent centered on Beverly Tatum's updated version of Why are all the Black Kids Sitting Together in the Cafeteria? She also participated in a Madison Career Fellowship related to diversity. Most recently, Daisy served as panelist on a Flashpoint focused on the imminent threats to disability rights posed by HR620. Daisy is also featured in the CFI's photovoice project, Voices of the CFI. Of her experiences with the CFI, Daisy noted, "CFI is the connector, giving us chances to explore things we didn't even know existed."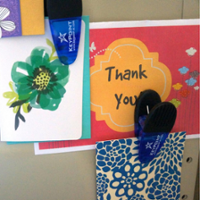 2016 Santos Innovation Award Recipient
Aaron Bodle, Ph.D., Early, Elementary, and Reading Education.
Aaron's teaching, research, and service all seek to contribute to teachers, teacher educators, and theorists understanding of identity and diversity, power, national and global citizenship, civic efficacy, and social responsibilities. Critical global citizenship and democratic engagement lie at the heart of Aaron's work as a teacher-scholar. Aaron has volunteered considerable time and energy toward strengthening CFI initiatives such as top-rated qualitative data analysis workshops and Scholarship consultations related to qualitative research.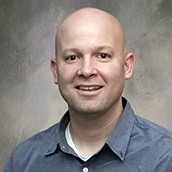 2015 Santos Innovation Award Recipient
Patrice Ludwig, Ph.D., Biology
Patrice's contributions helped to support and enhance the jmUDESIGN and jmUDESIGN STEM institutes. She also used her talents to develop workshops during the academic year and for May Symposium Conference Days. Patrice empowers faculty through her work on the EPIC (Enhancing Pedagogy through Innovative Classrooms) committee and by demonstrating her spin on engaged learning experiences teaching in the EPIC classes. Her commitment to faculty is also evidenced by her passion for innovations in teaching that she brings to her faculty colleagues in the Biology Department and the nationally recognized Biology Scholars Program.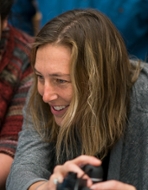 2014 Santos Innovation Award Recipient
Christopher S. Mayfield, Ph.D., Computer Science
Chris helped to support and enhance the jmUDESIGN institutes. His work in this area provided faculty with a thoughtful, well-designed, and mentored course design experience that ultimately enriched the learning experience for many JMU students. His commitment to faculty is evidenced by his willingness to listen and ability to offer constructive feedback.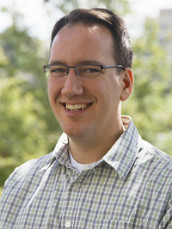 2013 Santos Innovation Award Recipient
Jamie Frye, Ph.D., ATC, Health Sciences
Jamie's contributions to the mission of the CFI, supported and enhanced the Peer Orientation and Development Groups learning communities for early career faculty. Her work in this area provided a crucial support opportunity for new faculty allowing them to have positive mentoring experiences, interdisciplinary relationship building and access to campus resources to support their career development at JMU.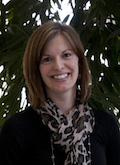 2012 Santos Innovation Award Recipient
Mary Gayne, Ph.D. History
Mary's contributions helped to spawn the Faculty Flashpoint Series, supported the hiring of a new assistant director for the CFI, and blended her strengths in teaching, scholarship, and service to the Peer Orientation Development Groups for new faculty.