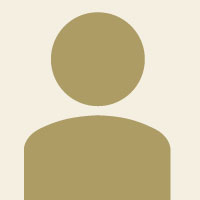 Research Description
Microorganisms are key members of aquatic ecosystems, largely due to their critical role in biogeochemical processes. In our laboratory, we try to understand the interactions of key members of aquatic microbial communities with other organisms and the surrounding environment. Specifically, we use a combination of molecular and genomic techniques to study microbial communities associated with blooms of toxic cyanobacteria (cHABs). Currently, I am interested in the role of specific nutrients in shaping bloom community structure and the genomic architecture of individual community members.
There are opportunities in my lab for students interested in microbial ecology and microbial genomics. Using a combination of techniques from molecular biology, microbiology, genomics, and biochemistry, students may participate in laboratory and field-based projects to test the role of nutrients and other environmental factors in driving dominance of various species of the cHAB organisms in aquatic systems.
Education
PhD in Microbiology, 2014, University of Tennessee, Knoxville, TN
BS in Biology, 2010, Iowa State University, Ames, IA
Select Publications
Reynoso, G., Smith, M.R., Holmes, C.P. II, Keelan, C.R., McGrath, S.E., Alvarez, G.H., Eldridge, K.A.M.C., Gilbert, N.E., Harris, M.T., Kohler, L.R., Modolo, C.M., Murray, E.A., Polisetti, S.M., Sales, N.J., Walsh, E.S., Steffen, M.M. 2019. Bacterial community structure and response to nitrogen amendments in Lake Shenandoah (VA, USA). Water Science and Technology 80.4: 675-684.
Steffen, M.M., Davis, T.W., McKay, R.M.L., Bullerjahn, G.S., Krausfeldt, L.E., Stough, J.M.A., Neitzey, M.L., Gilbert, N.E., Boyer, G.L., Johengen, T.H., Gossiaux, D.C., Burtner, A.M., Palladino, D., Rowe, M.D., Dick, G.J., Meyer, K.A., Levy, S., Boone, B., Stumpf, R.P., Wynne, T.T., Zimba, P.V., Gutierrez, D., Wilhelm, S.W. 2017. Ecophysiological examination of the Lake Erie Microcystis bloom in 2014: Linkages between biology and the water supply shutdown of Toledo, Ohio. Environmental Science and Technology. 51 (6745-6755).
Harke, M.J., Steffen, M.M., Gobler, C.J., Otten, T.G., Wilhelm, S.W., Wood, S.A., Paerl, H.W. 2016. A review of the global ecology, genomics, and biogeography of the toxic cyanobacterium, Microcystis. Harmful Algae. 54 (2016): 4-20.