Kimberly Hudak Slekar, Ph.D.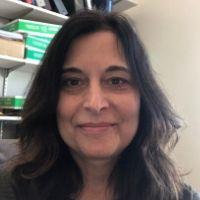 Research Description
In my lab, we take a genetic approach to further understand how cells respond to stress, using the baker's yeast Saccharomyces cerevisiae as a model system. Specifically, we are investigating the role of the nascent polypeptide-associated complex (NAC) in the management of cell stress and survival. The NAC is a conserved chaperone that has been shown to play a role in protein folding and stress response, in evolutionarily diverse organisms.
Courses
Organisms Lab (BIO 114)

Genetics and Development (BIO 224)

Human Genetics (BIO 430)
Education
PhD in Biological Sciences, 1994, Carnegie Mellon University, Pittsburgh PA
BS in Biology, 1989, Penn State University, University Park, PA
Select Publications
Matveeva T., Martin J. , Slekar K. "Investigating the role of the Saccharomyces cerevisiae B-NAC in stress response", Southeastern Regional Yeast Meeting, Memphis TN. March 2018

Toma Matveeva and Kim Slekar. "Investigating the role of B-NAC in stress response in yeast". NCUR, April 2017