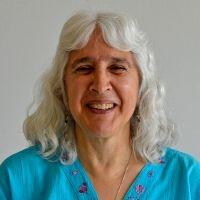 Research Description
I am instructional faculty and a lab coordinator for the introductory biology courses. I was part of the team that redesigned the latest introductory curriculum launched in 2016. I teach the introductory course covering evolution, organismal structure/function and ecology. We designed a new first semester lab that is primarily a CURE (Course-based Undergraduate Research Experiences). As a coordinator of this lab, I am responsible for lab set-up, writing lab materials, and training its many instructors.
Education
MS in Biology, 1982, University of Michigan, Ann Arbor, MI
BA in Biology, 1979, University of Virginia, Charlottesville, VA
Publications
Hyman, O.J., Doyle, E.A., Harsh, J., Mott, J., Pesce, A., Rasoul, B., Seifert, K., and Enke, R.A. 2019. CURE-all: Large Scale Implementation of Authentic DNA Barcoding Research into First-Year Biology Curriculum. CourseSource. DOI: 10.24918/cs.2019.10.
Hyman OJ, Pesce A, Doyle E, Enke RA. 2018. "Intro to DNA Subway Blue Line". Network for Integrating Bioinformatics into Life Sciences Education (NIBLSE) Online Incubator. https://qubeshub.org/qubesresources/publications/599/1.
Author of many labs and editor for BIO114 (Organisms) introductory lab manual used 2002 -2016. Some of these labs are now part of the Biology Library at Hayden McNeil publisher, where they continue to be used by other colleges.