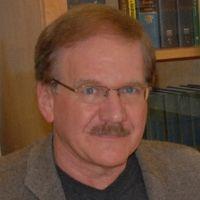 Research Description
My research involves the floristics, systematics, and pollination biology of selected angiosperms in the eastern U.S. and Galápagos Islands. Current research in Virginia and West Virginia includes natural history studies and conservation of two endangered species, shale barren rock cress (Bochera serotina) and piratebush (Buckleya distichiophylla). Galápagos studies have concentrated on the reproductive biology of island natives and endemics, as well as systematics research of various genera such as Scalesia and Alternanthera.
Courses
Organisms (BIO 114)

Morphology and Anatomy of Vascular Plants (BIO 340)

Field Botany (BIO 386)

Morphology of Nonvascular Plants (BIO 470)

Systematics of Vascular Plants (Bio 486)
Education
PhD in Plant Systematics, 1986, University of Maryland at College Park
MS in Plant Taxonomy, 1980, James Madison University
BS in Biology, 1978, Eastern Mennonite College
Select Publications
Gibbons, L.D. and C.K. McMullen. 2019. Multivariate morphometric analysis of taxonomic relationships in Eleocharis tenuis (Cyperaceae). Journal of the Botanical Research Institute of Texas 13: 71-81.
Huish, R.D., A.E. Faivre, M. Manow, and C.K. McMullen. 2019. Investigations into the reproductive biology of the Southern Appalachian endemic Piratebush (Buckleya distichophylla): pollination biology, fruit development, and seed germination. Castanea 84: 70-80.
McMullen, C.K. 2012. Pollination of the heterostylous Galápagos native, Cordia lutea (Boraginaceae). Plant Systematics and Evolution 298: 569-579.