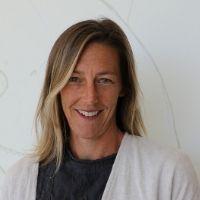 Research Description
Dr. Ludwig's research is in the areas of oyster reef restoration, population ecology, and biology and innovation education. Applications of her research include design of oyster habitat, restoring effective dung beetle communities, and re-designing bear collars to collect "fit-bit" like data. She is developing skills in social network analysis and qualitative data analysis to complement her formal training in Fisherian and Bayesian statistics.
Education
PhD in Biology/Population Ecology, 2008, University of Virginia
MS in Biology/Ecology, 2001, James Madison University
BS in Biology, 1996, James Madison University
Select Publications
Ludwig, P. M., & Prins, S. C. B. (2019). A Validated Novel Tool for Capturing Faculty-Student Joint Behaviors with the COPUS Instrument. Journal of Microbiology & Biology Education, 20(3).
Ludwig, P. M., Nagel, J. K., & Lewis, E. J. (2017). Student learning outcomes from a pilot medical innovations course with nursing, engineering, and biology undergraduate students. International journal of STEM education, 4(1), 33.
McCarthy, S., Barnes, A., Holland, K. S., Lewis, E., Ludwig, P., & Swayne, N. (2018, July). Making it: Institutionalizing collaborative innovation in public higher education. In 4th International Conference on Higher Education Advances (HEAD'18) (pp. 1549-1557). Editorial Universitat Politècnica de València.