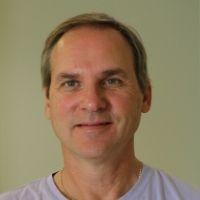 Research Description
I focus on understanding the immune response that develops against gastrointestinal nematode parasites and the protozoan Plasmodium, the causative agent of malaria. In my lab, we are particularly interested in the role of proteins called cytokines in parasitic disease. Obviously, understanding immunity to these infections has therapeutic implications. From a more basic science perspective, these studies represent a powerful model system to examine fundamental mechanisms in immunobiology.
Courses
Immunology (Bio 343)
Immunology Laboratory (Bio 343L)
Medical Parasitology (Bio 420)
Medical Parasitology Laboratory (Bio 420L).
Education
PhD in Microbiology & Immunology, 1995, Medical College of Virginia at Virginia Commonwealth University
BS in Biology, 1990, James Madison University
Select Publications
Deem, T.L, Collins, J.B., DeVost, M.H., Parker, C.O., Saroka, S.C., Zoldork, R.J., Gutierrez, F., Russell, J.M., Lantz, C.S. 2020. Assessment of faithful interleukin-3 production by novel bicistronic interleukin-3 reporter mice. Immunology Letters. In press.
Auclair, S.R., Roth, K.E., Saunders, B.L., Ogborn, K.M., Sheikh, A.A., Naples, J., Young, A-M.P., Boisen, D.K., Tavangar, A.T., Welch, J.E., Lantz, C.S. 2014. Interleukin-3-Deficient Mice Have Increased Resistance to Blood-Stage Malaria. Infect. Immun. 82: 1308-1304.
Neel, N.F., Creasy, B.M., Rankin, J.N., Pierce, E.M., McCoy, M.E., Daner, R.H., Fowler, J.A., Daniel,
J.C., Lantz, C.S. 2004. Absence of interleukin-3 does not affect the severity of local and systemic anaphylaxis but does enhance eosinophil infiltration in a mouse model of allergic peritonitis. Immunology Letters. 95: 37-44.