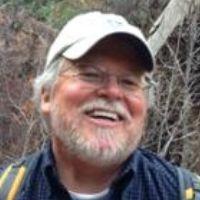 Research Description
We use molecular, microbiological, and computational methods to study native and introduced bacteria in natural streams and soils. Our main interest is in studying the occurrence and distribution of foodborne and other pathogenic bacteria in streams and other fresh waterways and the lateral transfer of antibiotic resistance and other genes to and among bacteria. We are using microbiological and genomic techniques to study the occurrence and distribution of mobile genetic elements such as plasmids and transposons in these populations. (Extended description)
Courses
General Microbiology (BIO 245)
Laboratory in Bacterial Pathogenomics (BIO 346)
Microbial Ecology and Evolution (BIO 453/553)
Evolution and Ecology of Infectious Disease (BIO 447/547)
Education
PhD in Microbiology, 1995, Cornell University, Ithaca NY
MS in Ecology, 1982, Brigham Young University, 

Provo, UT

BS in Botany, 1980, Brigham Young University, 

Provo, UT
Select Publications
Greenman NA, Jurgensen SK, Holmes CP II, Kapsak CJ, Davis RE, Maza WM, Edemba D, Esser BA, Hise SM, Keen T, Larson H, Lockwood DJ, Wang B, Harsh J, Herrick JB. 2021. Genomics of environmental Salmonella: engaging students in the microbiology and bioinformatics of foodborne pathogens. Frontiers in Microbiology 

12:592422

. DOI: 10.3389/fmicb.2021.592422. 

S.K. Jurgensen

, J. Harsh

, and J.B. Herrick. 2021. 

A CURE for

Salmonella

: 

A laboratory course in pathogen microbiology and genomics. CourseSource. 

https://doi.org/10.24918/cs.2021.24

Rand H., D. Benisatto, J. Payne, C. Strittmatter, J. Gangiredla, J. Sanders, W. Wolfgang, K. Libuit, J. B. Herrick, M. Prarat, T. Farrell, E. A. Strain. 2021. GalaxyTrakr: A distributed analysis tool for public health whole genome sequence data accessible to non-bioinformaticians. BMC Genomics 22,

 

114 (2021). https://doi.org/10.1186/s12864-021-07405-8.