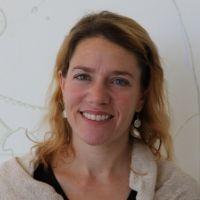 Research Description
My lab is conducting a long term survey of small mammals at a meadow restoration site.  Mammals are live-trapped for data on species diversity and population dynamics.  As the meadow develops, we expect to see changes in these parameters that may be compared with similar restoration efforts.
Courses
Human Anatomy (BIO 290)
Mammalogy (BIO 412)
Organisms Lab (BIO 114)
Trelawny Learning Community Seminar (BIO 201)
Education
PhD, University of Kansas, 

Lawrence, KS

MS, Indiana University, 

Bloomington, IN

BA, Colgate University, 

Madison County, NY
Select Publications
Gobetz, K.E.,  S.G. Lucas and A.J. Lerner, 2006. Lungfish burrows of varying morphology from the Upper Triassic Redonda Formation, Chinle Group, eastern New Mexico. In: J.D. Harris, S.G. Lucas, J.A. Spielmann, M.G. Lockley, A.R.C. Milner and J.I. Kirkland, Editors, The Triassic–Jurassic Terrestrial Transition. New Mexico Museum of Natural History and Science Bulletin. 37, 140–147.
Gobetz, K.E., 2007. New considerations for interpreting fossilized mammal burrows from observations of living species. In Lucas, S.G., Spielman, J.A., and Lockley, M. (eds.) Cenozoic Tracks and Traces, New Mexico Museum of Natural History Bulletin. 42, 7-9.
Gobetz, K. E. 2006. Possible burrows of mylagaulids  (Rodentia: Aplodontoidea: Mylagaulidae) from the late Miocene (Barstovian) Pawnee Creek Formation, northeastern Colorado.  Palaeogeography, Palaeoclimatology, Palaeoecology. 237, 119-136.