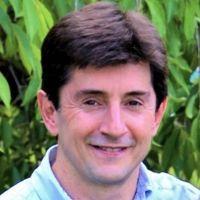 Research Description
My lab investigates cellular responses to misfolded protein stress, specifically the mechanisms by which cells resolve misfolded protein stress and survive or succumb to it and die via apoptosis. Using the genetic-model organism C. elegans, we focus on elucidating the role of the nascent polypeptide-associated complex (NAC) in the management of cell stress and cell death. The NAC is a chaperone essential for viability, and irregular NAC activity is linked to both neurodegeneration and cancer.
Education
PhD in Cell & Molecular Biology, 1998, University of Wisconsin-Madison
BA in Biology, 1989, Carleton College
Select Publications
Arsenovic PT, Maldonado AT, Colleluori VD, Bloss TA. 2012. Depletion of the C. elegans NAC engages the unfolded protein response, resulting in increased chaperone expression and apoptosis. PLoS One. 7(9):e44038.
Bloss, T. A., E. S. Witze, and J. Rothman. 2003. Suppression of CED-3-independent apoptosis by mitochondrial betaNAC in Caenorhabditis elegans. Nature 424: 1066-1071.
Bloss, T., A. Kaykas, and B. Sugden. 1999. Dissociation of patching by latent membrane protein-1 of Epstein-Barr virus from its stimulation of NF-kappaB activity. J. Gen Virol. 80: 3227-3232.