Drs. Finney & Fulcher Travel to Stanford University for Empirical Educator Project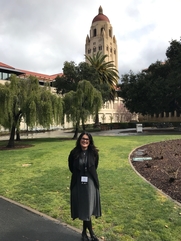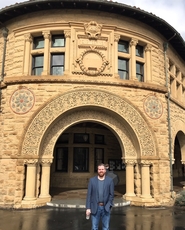 Dr. Sara Finney & Dr. Keston Fulcher traveled to Stanford University on Feb 27 – March 1st to participate in the Empirical Educator Project (EEP). EEP is a year-long sponsor-funded experiment intended to test the proposition that improvements in student learning outcomes can be enhanced by fostering collaborations between organizations that have complementary goals but don't know each other or how to work together. Faculty from several universities (e.g., Stanford, Carnegie Mellon, Duke, Ole Miss, University of Central Florida, JMU) strategized with organizations (e.g., Pearson, McGraw-Hill Education, Hobsons, Blackboard, Lumen, Canvas) on how to best support student learning. 
Dr. Finney presented research conducted at JMU that focused on approaches to increase the validity of inferences regarding program effectiveness. Moreover, Finney & Fulcher laid out plans to work with faculty at Carnegie Mellon to bolster JMU faculty training in cognition and learning in order to build more effective educational programming.