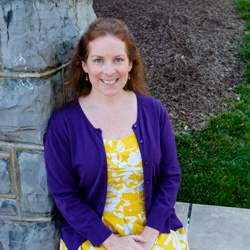 Assistant Director
Hello! My name is Erin Conley and I will be your regional coordinator. I graduated from JMU with a Bachelors degree in Communication Studies. I am originally from Hampton, Virginia, but my love for Madison has kept me here. (Plus I have so many pom-poms, foam fingers, shirts and other assorted JMU items that I couldn't live anywhere else!) I look forward to visiting your area to spread that purple and gold spirit! Feel free to email me with any admissions questions!
Currently residing outside of the U.S.?
Schedule a 30-minute appointment with me or another admissions counselor! Email international@jmu.edu.