Guaranteed Admissions Agreements: Out of State

January 2, 2020
Out-of-State Community Colleges with GAA Program
JMU has Guaranteed Admission Agreements with the following Community Colleges. Please review the Agreement and complete the Letter of Intent with your Community College counselor. Letters of Intent may be submitted at any point while you are a student at your Community College , but must be sent to JMU before the application deadline. If you do not meet all of the requirements in the GAA, you may still apply to JMU though your admission is not guaranteed.
Guaranteed admission to JMU does not guarantee admission to a specific major. Fine arts and nursing majors have special admission requirements.
Mercer County Community College - New Jersey
Copy of Agreement | Letter of Intent
Montgomery College - Maryland
JMU Office of Admissions
Madison Hall
MSC 0101
100 E. Grace Street
Harrisonburg, Virginia 22807
Hours of Operation:
Mon - Fri 8 a.m. - 5 p.m.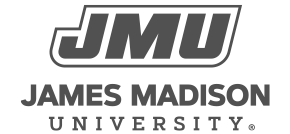 800 South Main Street
Harrisonburg, VA 22807
Contact Us