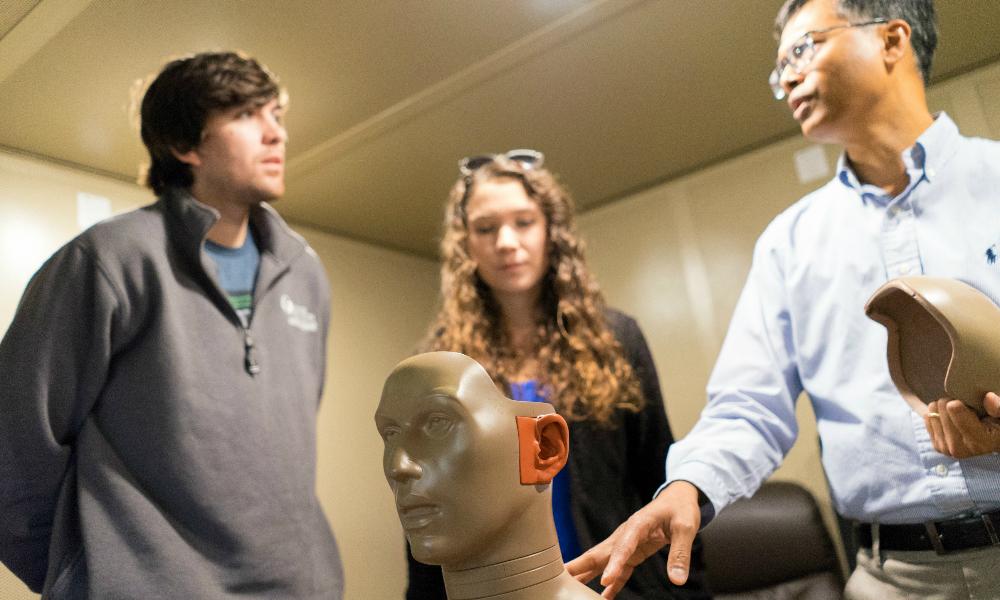 Earn your AuD degree at JMU
'I am interested in clinical practice, research, and teaching; JMU has strengths in all areas, but the main reason I came to JMU is because they highlight clinic education in the program.'
— Dr. Yingiu Nie, professor
Description of Program
This graduate clinical audiology program is a four-year, post-baccalaureate program of study that culminates in eligibility for certification in audiology granted by the American-Speech-Language-Hearing Association and for licensure in audiology as awarded by the Virginia Board of Audiology and Speech Pathology.
Students admitted to this program are matriculated into a focused curriculum developed to prepare doctoral-level practitioners. Students admitted to the Doctor of Audiology program who already hold a master's degree in audiology will complete an individualized program of study composed of a minimum of 57 credit hours.
Degree Offered
Doctor of Audiology (Au.D.)
Communication Sciences and Disorders graduate programs received reaccreditation through June 30, 2026 from the Council on Academic Accreditation of ASHA! The Clinical Doctorate in Audiology (Au.D.) and the Speech-Language Pathology (M.S. SLP) Programs underwent accreditation review during the 2017-18 academic year. Both programs were in compliance with the CAA Standards and have received full reaccreditation for an 8 year period.