Graduate School for the Military community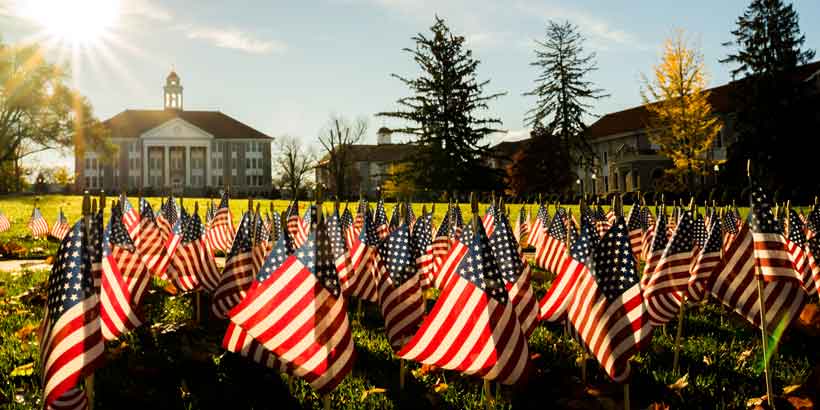 Valuable benefits that help you attend graduate school
Veterans, active duty, reservists, as well as their spouses and dependents:
Did you know you may be eligible for valuable benefits that can help you attend graduate school?
Did you know:
All graduate programs listed in the JMU Graduate Catalog are approved for active military and veteran benefits.
Veterans and active-duty military who live in Virginia, including those who move here to attend school, are eligible for in-state tuition. Spouses and dependents may also be eligible .
Post 9-11 Veterans and active-duty military, spouses and dependents may be eligible for up to 36 months of benefits that may include tuition and fees, books and supplies and a monthly housing allowance.
Benefits not used for undergraduate education can often be used towards graduate school .
Graduate students are eligible to contract with ROTC for benefits.
Many additional government benefits and scholarship programs are available!
To discuss benefits available to active-duty military, veterans, reservists, spouses and their dependents, see www.jmu.edu/registrar/veterans and contact Trudy Ham (hamth@jmu.edu; 540-568-6569) or Kelly Burch (burchke@jmu.edu; 540 568 -4769).
The JMU Graduate School welcomes and supports graduate students who are, or have been a part of our military, reserve and National Guard. We have policies that assist students who are called to active duty, and we support the JMU Student Veterans Association.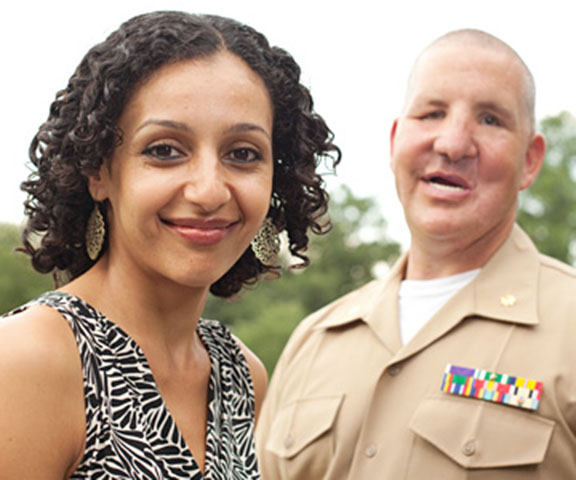 The Graduate School
Madison Hall
MSC 6702
100 E. Grace Street
Harrisonburg, Virginia 22807
Hours:
Mon - Fri: - 8 am - 5 pm

800 South Main Street
Harrisonburg, VA 22807
Contact Us