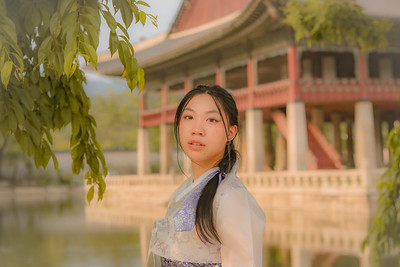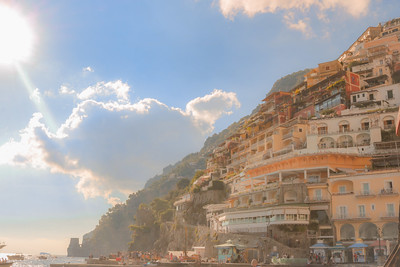 For photographer Shukrana Shukrullah, the word that connects all the photos in her collection is "chance." Many of her journeys, friendships and experiences have been due to sheer luck, illustrating how unpredictably beautiful life can be. Shukrana is a junior Independent Scholar with a major in Global Music Business and three minors in Asian Studies, British Communication and Media, and Honors. Welcome to "Chance Encounter," a collection of photos from an incredible two semesters spent abroad.
Shukrana spent 2021–2022 studying abroad, her fall semester in London and her spring semester at Yonsei University in South Korea. Facing the logistical and financial obstacles of studying abroad and the COVID-19 pandemic, it was a bout of good fortune that allowed Shukrana the opportunity to travel to these places in the first place. "So many odds were against us, it seemed, so it was kind of magical to actually be able to go on those programs," she says.
When Shukrana's Fall Break plans didn't align with those of her classmates, she decided to strike out on her own and travel to Italy. "This was my first time even taking a plane by myself, let alone going on a trip for 10 days in the middle of a foreign country where I don't speak the language." She is beyond grateful for the experience, though, as she got to see a beautiful new part of the world and make connections with strangers in her tour group. "Not only did I get to explore Italian culture, but I got to explore the lives and individualities of different people from different parts of the world."
Shukrana's spring semester was spent in an exchange program in Seoul." A lot of the people you see in these [Seoul] images were students I became friends with by living at an international dorm in the university." In the US, these people may live a few states over from Shukrana and they never would have met if circumstances had been any different. "There are so many things in our lives that could have been different, and we would've never met, and never shared those memories together." Nevertheless, stars aligned for this incredible semester, and she and her friends spent their time learning about Korean traditions, exploring ancient palaces, and  broadening their horizons.
Shukrana has been doing photography ever since she began to experiment with her brother's Canon T6i. At some point, it became hers. For her, social media, which allows her to share her photos, is like the "new photo album of modern society." She loves editing, explaining that it's a way of "breathing life back into the picture." Shukrana is a photographer for JMU's Student Affairs Communication and Marketing, and she hopes to pursue her passion in the future. She currently aspires to open an entertainment company, and she hopes to be able to do photography in collaboration with this business.
Shukrana hopes that when people view her work, they're inspired to branch out and travel. Shukrana wants people to come away thinking, "she lived it, so I can too." She firmly believes that there's a big world out there, and the invaluable experiences to be had are worth the uncertainty that may accompany them. We hope you can immerse yourself in the moments she's captured, and that you yourself will be inspired to go see what the world has to offer.