Overview
Our team of photographers and video producers is committed to creating visual content that advances JMU's brand. Our purpose is driven by storytelling and building meaningful connections with external constituents of James Madison University. As part of the Office of Enrollment Marketing, we prioritize creative projects that serve JMU's prospective student audience.
Photo/Video Requests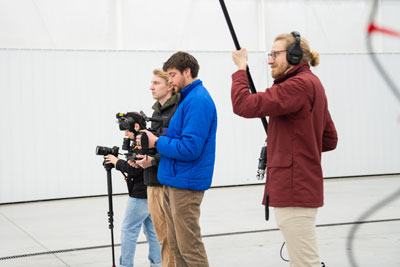 If your department is in need of photography or video services for marketing purposes, please fill out a project request form and someone from our team will follow up in three to five business days.

For headshots or group photos
please sign up here.
Staff

Photographer and Video Producer




Photographer and Video Producer




Photography and Video Production Manager