Virtual Spring Orientation - First-Year Students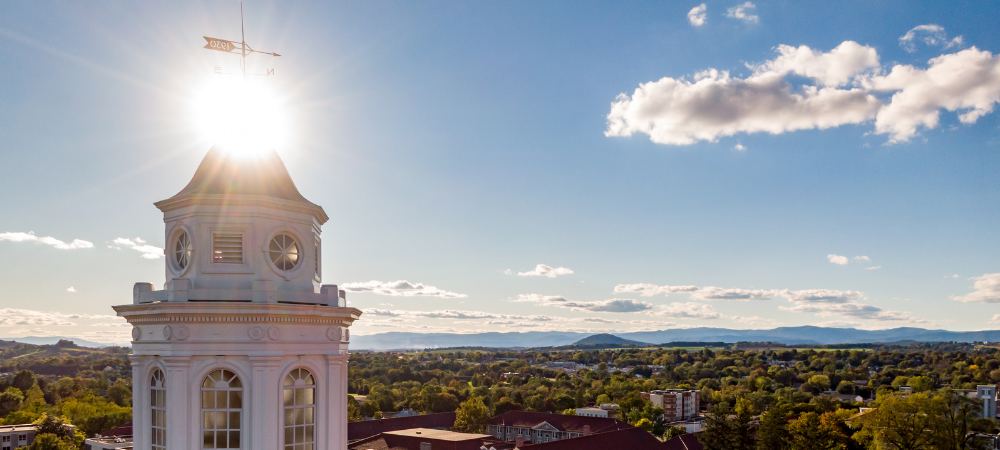 Get ready for Virtual Spring Orientation!
Follow your One Book steps to reserve your spot for Dec. 10 or 11 from 12-5 p.m.! We can't wait to welcome you to JMU. Bring your questions and get ready to meet our phenomenal students, faculty and staff!
Schedule for the Day (12-5 p.m.)
A link to a personalized website will be emailed to you two days prior to your reserved date. This site will include your schedule with unique links to all your sessions.
University Welcome
JMU administrators and faculty will officially welcome you to the community.
Peer Discussion
Get your questions answered, meet other new students and learn more about JMU from your Orientation Peer Adviser.
Academic Success
Learn tips, tricks and strategies for success to help you navigate your first semester as a JMU Duke.
Group Academic Advising
Meet with an academic advisor to get any academic questions answered and review your class schedule.
Resource Fair
You won't want to miss this! This fair will provide you with the details you need to navigate your way at JMU.
What's Next?
Reconnect with your OPA and get any final questions answered.
360 Tours
Pro tip for mobile users: tap the title of the video in the pop-up to open in the YouTube app.
Internet Access
Participating in virtual orientation programs requires access to reliable internet. This virtual Orientation is designed to be experienced on a computer, but if access to a computer is difficult, a phone with web browsing capability may work for parts of it. If you are concerned about your internet access, there are a variety of resources available to help ensure you are able to join the virtual orientation programs.
First, let us know if you are dealing with a problem related to internet access so we can help offer alternative options and notify others about your situation.
Second, public spaces such as libraries and coffee shops may offer free internet access. Please continue to practice social distancing and prioritize your safety if you visit these spaces. Here are maps of locations offering public wifi:
You will use MyMadison to enroll in courses. Mobile MyMadison (the version of MyMadison that works on a phone) is under revision. Until Mobile MyMadison is ready, it is best to use MyMadison on a computer. If you don't have internet access on your computer, you could try using your mobile phone as a "hotspot" to connect your computer to the internet. If you have questions about any of this, please contact the JMU IT Helpdesk.