Senior Psychology and Modern Foreign Languages double major from Valley Forge, PA
How did you know JMU was right for you?
I knew JMU was right for me when I saw the way the students here genuinely care for one another. Despite the stress of college life, JMU students go out of their way to serve others and support the community. This is something I wanted to be part of and I love the way we can push one another towards growth.
Favorite book: Small Great Things by Jodi Picoult
James Madison University
Wilson Hall
951 Madison Drive
Harrisonburg, Virginia 22807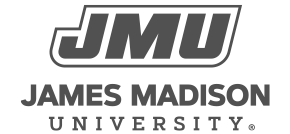 800 South Main Street
Harrisonburg, VA 22807
Contact Us