Montréal Summer Study
"The Montréal summer session was a great experience for me, especially as a non-jazz studies student.  Being able to explore such a cultured city is something I will never forget."
- Phil Cangelosi (Organizational Communication Studies)
Venice Summer Study
For over 1,000 years, La Serenissima – the city republic of Venice – was at the forefront of commerce, finance and the arts. Join us as we explore one of the most unique cities in the world.
Flute Fling
The JMU Flute Club and the School of Music present FLUTE FLING! in Spring 2018.  This event is a fun and informative day of flute activities presented and sponsored by the students of the JMU Flute Club and geared towards flutists of all ages, teachers, band directors, and flute aficionados!
The 2018 Flute Fling will be Saturday, March 17.  Learn more
Guitar Class
Guitar Class - Tuesday afternoons with Dan McCarthy, instructor
12:30pm - Level 2
1:30pm - Level 1
Classes for the spring semester will begin the week of January 15th, 2018 and run for 12 weeks.
Registration: Course fee is $250 and includes book and materials. To register or for more information, contact Natalie Doughty at jmumusicacademy@gmail.com
Adult Piano Class
Learn the basics of the piano and how to read music

Play folk, light classics, and easy jazz.

Compose a song Learn in a relaxed friendly environment

12 weeks/1 hour class per week

Limited space – 14 per class


Tuesdays evenings at 7pm - Natalie Doughty, instructor
Friday afternoons with Candace Wilson Bush, instructor
12:30pm - Level 2
1:30pm - Level 1
Classes for the spring semester will begin the week of January 15th, 2018 and run for 12 weeks.  For more information, contact jmumusicacademy@gmail.com. 

Junior Audition Clinic
This free one-day event is designed to help high school juniors (sophomores are also welcome) to gain knowledge about what it's like to audition for a university music department in a friendly and non-threatening environment.
Spring String Thing
Join us for the Spring String Thing, May, 2018. This year marks the 40th year for this highly popular program designed to provide enrichment for junior high school students.
High School Summer Band Camps
Your summer music experience begins here! Learn more about our 5 unique camps - July 11 through 15, 2018.
Kodály Teacher Training
Why take a Kodály course? 
You will become a better musician.

You will learn many, many new songs, games, techniques, ideas.

You will save HOURS of time on lesson planning because of more effective and detailed long-range planning and more organized materials.

Y

our lessons will become more efficient, effective, enjoyable, and intentional.
JMU Vocal Arts Camp (Senior)
July, 2018
Under the direction of the Choral Area at James Madison University, talented elementary, middle and high school singers will have the opportunity to share in a weeklong summer experience of choral singing!  In addition to daily rehearsals, movement classes and group social activities, campers receive daily Kodály-based and Orff musicianship classes. Our two Vocal Arts Choruses, the Treble Choir (for students who have completed grades 3-8 and have unchanged voices) and the Mixed Concert Choir (for students in grades 8-12 and have changed voices and high school singers of all voice parts) will be directed by Jo-Anne van der Vat-Chromy and Lynnel Joy Jenkins, nationally recognized leaders in choral music education. Both faculty and students from the Choral Music Education Area at JMU support and teach in this program. James Madison University is located in the beautiful ShenandoahValley in the center of Harrisonburg, VA and is conveniently located just off Interstate 81. Camp activities will make use of several JMU facilities, Wampler Hall dormitory, and the Forbes Center for the Performing Arts Concert Hall; the setting for our Vocal Arts Camp Concert on Saturday, July 2018, at 11:00 am.
JMU Summer Concerts on the Lawn 2017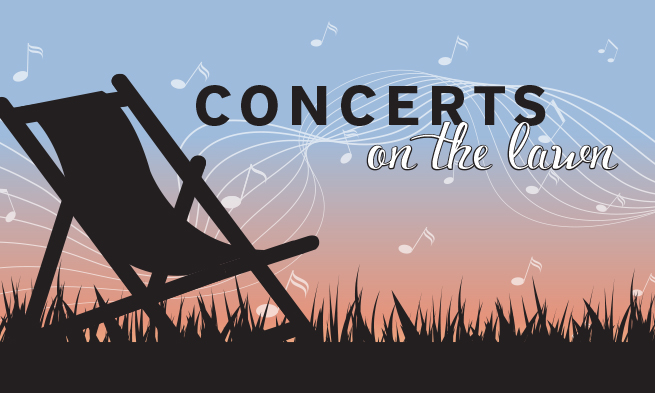 JMU free, annual "Concerts on the Lawn" move indoors this summer. Sponsored by the College of Visual and Performing Arts, the 2017 Concerts on the Lawn series will take place between May 21 and June 25 in War Memorial Auditorium at Memorial Hall (former Harrisonburg High School).