---
*Please note that this page is for semesterly ensemble auditions. If you are looking for School of Music admission auditions, please visit
this webpage.
*
---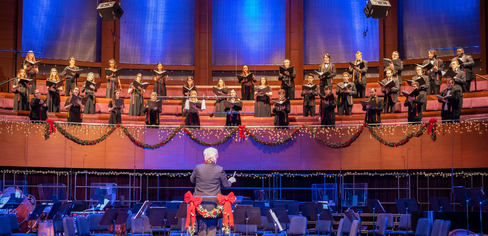 General Audition Information
Fall 2023 Choral Audition Information
Auditions for The Madison Singers (MUAP 341/541/641), The JMU Chorale (MUAP 340/540/640), Treble Chamber Choir (MUAP 235/535), and assignments to the University Choruses (UCSA - MUAP 236; UCTB - MUAP 234) will be held on:
Tuesday, August 22, 2023: 4:00pm-8:45pm
Wednesday, August 23, 2023: 10:30am-9:00pm
Thursday, August 24, 2023: 10:30am-12:00pm (as needed ONLY)
All JMU undergraduate vocal area personnel who are registered for voice lessons in the Fall 2023 semester are required to audition, regardless of prior or projected ensemble participation. 
Please fill out the Student Information Form and bring to your audition. 
---
Audition Sign-up Information
Please sign up for your audition via our online scheduling software: https://jmu.jury-system.com/. The signup window will be open on August 14, 2023. 
As most of you already know, user accounts are created automatically by clicking the Login link in the main menu and logging in through the JMU portal and Duo two-factor authentication system. Enter your usual JMU credentials. 
Once logged in, proceed to the Booking Tab.
Follow the listed instructions and signup for an audition time. 
If you need to change your audition time, please follow the instructions accordingly. You will receive a cancellation code when you register, just in case.
Remember that Wednesday, August 23 is our first full day of classes. If you choose a Wednesday audition time, please check your class schedule first! Choral ensemble auditions are not excused absences from regularly scheduled classes.
---
Audition Procedures
Please note that this semester there will be no required aria for the audition.
Required work: Excerpt from the Credo movement in Messe de Minuit pour Noël (Midnight Mass for Christmas) by Marc-Antoine Charpentier (page 32, rehearsal 16 through the end of rehearsal 17 on page 35). See below for video links and downloadable audition files.
Instructions


Prepare your own vocal part as indicated on the audition music. Please learn on solfège and then plan to sing on text. 
"Sing and Switch:" Prepare a second line only on solfège (in any comfortable octave of your vocal range). Sopranos please sing bass, basses sing sopranos; tenors and altos "sing and switch" as appropriate to your part!

Preparation Tips

Listening to this piece is a must for a successful audition. This piece is stylistically deceptive, and you cannot present it correctly without first listening to it several times.
Cue up the YouTube audio links at approx. 11'00"-12'38" and 14'16"-16'25" to listen and study the audition selection. The faster is about style and delivery, the slower is to help with the notes and Italianate Latin pronunciation.
Please note that this excerpt is a fast 2/2 feel followed by a lively 3/2 section. Please practice with a metronome at the half note at the tempos indicated on your audition music.
Then add in your solfège study (ETPs and EHPs are helpful!).
The move to text in Latin. Please note that we will take a "deep dive" into different types of Latin (7!) and that the first recording you are listening to is in ecclesiastical Latin, with which you may not be familiar; that's OK. The second one is in Italianate Latin, which is more familiar. Just do your best as you can. For more about Latin, check out this site.
Lastly, choose your "sing and switch" voice part on solfège.
(Bonus points and Winding it forward...) For those of you who are budding conductors, want to audiate the whole score, love to read C clef for string parts, or are just wanting to do more, more, more, a free full-orchestra score is provided below! You're welcome! 

Sight-reading

Big hint: the sight-reading portion of this semester's audition will come from the remainder of this piece. It would be good to listen to the entire piece once or twice (or have it playing in the background) so that this work is in your subconscious as you audition!
---
The Day of your Audition
Please arrive 20 minutes early to your audition to allow for intake paperwork, the sight-reading portion of the audition, and schedule shifts.
Please plan to:
Bring your tuning fork! You will use it during your audition!
Dress up! Look your best—an audition is always a practice for the next concert, solo, or audition. Your career is now—act the part and bring it!
Fill out an information form and give it to your door monitor when completed.
Present the required audition excerpt: excerpt from the Credo movement in Messe de Minuit pour Noël by Marc-Antoine Charpentier, page 32, rehearsal 16 through the end of rehearsal 17 on page 35, following the instructions as given on the excerpt itself. Remember there will be no accompaniment for this presentation. You are encouraged to use a tuning fork to tonicize your starting pitch if at all possible (piano starting pitches are also allowed).
Sight-read exercise from the offerend materials.
Audition results will be posted on the bulletin board outside Dr. V's office (room 338) on or before 12:00pm on Thursday, August 24th. 
*Please note that in order to be respectful of rehearsal time and curricular needs, rehearsals for non-auditioned ensembles will begin on Wednesday, August 23, 2023, even if auditions are not fully completed. Personnel shifts due to auditions will be credited with full attendance in their assigned ensembles.