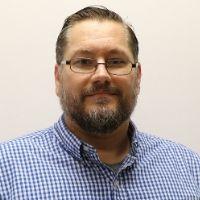 Research Description
I am a number theorist who studies classical modular forms and their applications to other objects such as integer partitions, and L-functions.
Education
PhD in Mathematics, 2011, University of South Carolina, Columbia
BA in Pure Mathematics, 2001, Dartmouth College
Select Publications
Calculating bases of modular forms using the graded algebra structure. (with M. Lam, N. McClelland, and M. Petty) Monatsh Math. 188 (2019), no. 1, 121-130.
On spaces of modular forms spanned by eta-quotients. (with J. Rouse) Adv. Math. 272 (2015), 200-224.
The partition function modulo prime powers. (with M. Boylan) Trans. Amer. Math. Soc. 365 (2013), no. 4, 2169-2206.