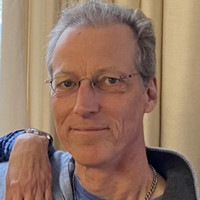 Research Description
Geometric group theory
Knot theory
Education
PhD in Mathematics (Geometric Group Theory), 1993, SUNY Binghamton
MA in Algebra, 1983, University of California, Berkeley
BA in Physics and Mathematics, 1980, SUNY Potsdam, Potsdam NY
Select Publications
Higher generation subgroup sets and the Σ-invariants of graph groups, with John Meier and Holger Meinert, Comment. Math. Helv. 73 22–44 (1998).
k-alternating knots, with the REU students Philip Hackney and Nathan Walters, Top. Appl. 150 125–131 (2005).
Spiral knots, with Laura Taalman and REU students Nathan Brothers, Sean Evans, Debra Witzcak, and Carolyn Yarnall, Missouri. J. of Math. Sci. Vol. 22 Number 1, 10 - 18 (2010).