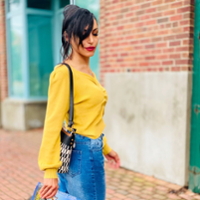 Research Description
Artificial Intelligence

Data Science

Machine Learning 

Statistical Mechanics

Material science

Inverse problems

Partial differential equations
Education
PhD in Mathematics, 2010, New York University
MS in Mathematics, 2005, American University of Beirut
BS in Mathematics, 2002, Beirut Arab University
Select Publications
H, Nelson, Essential Math for AI - Next Level Mathematics for Building Efficient and Successful AI Systems, O'Reilly Media
J. V. Alcala and H. AH Shehadeh, Threat detection: Recovering the source function in the advection diffusion equation, Mathematical Inverse Problems, Vol 5 no 1 (2018), pp. 20-34.

 

H. AH Shehadeh,

 

A. Malcolm

 

and

 

J. Schotland, Inversion of the Bremmer series, Journal of Computational Mathematics, Vol.35, No.5 (2017), pp. 586-599.

 

H. AH Shehadeh,

 

R.V. Kohn

 

and

 

J. Weare, The Evolution of a Crystal Surface, Physica D, 240 (2011), pp. 1771-1784.