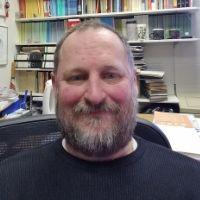 Research Description
Computational mathematics in applied and pure mathematics and statistics
Numerical integration
Numerical solution of differential equations
Number and graph theory
History of computation
Number representation
Education
PhD in Applied and Computational Mathematics, 1993, University of Sydney, Sydney NSW Australia
B Math (Hrns) in Applied and Computation Mathematics, 1988, University of Wollongong, Wollongong NSW Australia
Select Publications
S.K. Lucas, Evaluating infinite integrals involving products of Bessel functions of arbitrary order, J. Comp. Appl. Math. 64 269-282 (1995).
S.K. Lucas, Approximations to π derived from integrals with nonnegative integrands, Am. Math. Monthly 116(2) 166-172 (2009)
D.B. Glass, S.K. Lucas & J.S. Needleman, Chutes And Ladders Without Chutes Or Ladders, The Mathematics of Various Entertaining Subjects (volume 3), J. Beineke & J. Rosenhouse (eds) 2019, 119-138.