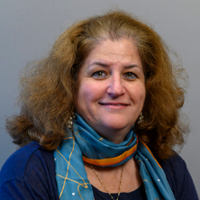 Education
B.A., Colgate University
Ph.D., Brandeis University
Areas of Specialization
Modern European History --- Italian, Central European, Habsburg, Adriatic Studies
Transnational Studies --- Nationalism, Jewish Studies, and Women's and Gender Studies
Publications
Monographs:
In the Name of Italy: Nation, Family, and Patriotism in a Fascist Court (New York: Fordham University Press, 2012). http://fordhampress.com/detail.html?id=9780823243396.
Making Trieste Italian, 1918-1954, Studies in History (new series), (London: RHS, 2005). http://www.boydellandbrewer.com/store/viewitem.asp?idproduct=10069.
Edited Collections:
Sissi's World: The Myth and Memory of the Habsburg Empress Elizabeth (New York: Bloomsbury, 2018) [New Directions in German Studies series], edited with Heidi Schlipphacke [paperback forthcoming January 2020]. https://www.bloomsbury.com/us/sissis-world-9781501313455/.
Jewish Intellectual Women in Europe, 1860-2000: Twelve Biographical Essays (Lewiston, NY: Edwin Mellen Press, 2012), edited with Judith Szapor, Andrea Pëto, and Marina Calloni. http://www.mellenpress.com/mellenpress.cfm?bookid=8682&pc=9.
Recent Articles/Book Chapters:
"Remembering Sissi's Escape: Trieste as Gateway to the Mediterranean," in Multi-Ethnic Cities and the Mediterranean World, ed. Marco Folin (London: Routledge, forthcoming 2020).
"Stateless in Italy? The Post-World War I Triestine Citizenship Commission," Contemporanea. Rivista di storia dell'800 e del '900 22:1 (2019): 79-96.
"Quotidian Intimidation and the Role of Mussolini's Special Tribunal in Istria and the Eastern Borderlands," Borders in Arms (special issue) Acta Histriae (Slovenia) 26:4 (2018): 1125-1142.
 "'Sissi': The Convergence of Memory and Myth," (co-written with Heidi Schlipphacke) in Sissi's World: The Myth and Memory of the Habsburg Empress Elizabeth," ed. Heidi Schlipphacke and Maura Hametz (New York: Bloomsbury, 2018), 1-26.
"Finding a home for Sissi in Trieste," (co-written with Borut Klabjan) in Sissi's World (New York: Bloomsbury, 2018), 103-130.
"Borderlands" in Everyday Perspectives on Fascism, ed. Joshua Arthurs, Kate Ferris, Michael Ebner (New York: Palgrave McMillan, 2017), 151-178.      
"Harvard man, American dough boy, Mississippi Jew: the papers of Samuel (Sam) Leyens Switzer in Virginia," in Jewish Migration and the Archive, ed. James Jordan, Lisa Leff, and Joachim Schlör (London: Routledge, 2015), [reprint Jewish Culture and History (2014)], 124-140. 
"Italian Feminism in the Adriatic Regions," 95-102, and "Giuseppina Martinuzzi," 236-242, in Shaking the Empire, Shaking Patriarchy: The Growth of a Feminist Consciousness in the Austro-Hungarian Monarchy, ed. Agatha Schwartz and Helga Thorsen (Riverside, CA: Ariadne Press, 2015).
"Re-placing Venice in the Adriatic:  Tourism and Italian Irredentism, 1890-1930" Journal of Tourism History 6:2/3 (2014): 107-21.
"Presnitz in the piazza: The Taste of Nostalgia in Trieste" Journal of Austrian Studies 47:2(2014): 131-54.
Essays, Web, Museum, Podcasts and Other Publications:
"The Habsburgs," World War I podcasts produced by the Douglas MacArthur Memorial, posted 20 December 2019 https://tunein.com/podcasts/History-Podcasts/World-War-I-Podcast-p1136981/?topicId=136206232.
Faculty Coordinator, "Over There: Men of the 42nd Rainbow Division Resting in the Oise-Aisne Cemetery" touch table exhibit,  "Over Here, Over There: American's Homefront and Expeditionary Force in World War I," with HIST 660: World War I (Spring 2017), at the Douglas MacArthur Memorial Museum, Norfolk, VA, 8 April 2017 – 1 January 2019. 
"Fascism, Propaganda, and Demagoguery," Demagoguery and Democracy Workshop with Trish Roberts-Miller, Rhetoric Society, Old Dominion University, WebEx Workshop Meeting, 9 November 2018, 25:00-38:00, https://odu.webex.com/odu/lsr.php?RCID=00973c1cfb5f4e1f951284afdf7febb5. 
"Elisabetta in Liberty Square," in Finding Place(s) for the Past in Trieste, Edinost 6 (April 2018), 2.
"WWI: Nothing of Greater Importance," with Joyce Hoffmann, Virginian Pilot, 3 August 2014.
"Gender in the Mosaic of the Habsburg Monarchy," Review Essay, Hungarian Studies Review 39:1-2(2012): 127-132.
"Renaming the Nation: Italy's 1991 Name Restoration Legislation" case study for teachers, for "Making the History of 1989," Center for History and New Media at George Mason University, (http://chnm.gmu.edu/1989/exhibits/restructuring/essay), on-line since May 2008.