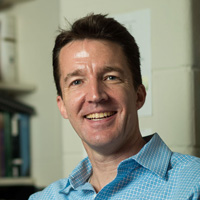 Education: Ph.D., University of California, Berkeley

Fields and specialties: European intellectual history; history of international development; Central and East European history
Awards
John Simon Guggenheim Fellowship - 2021-2022
Franklin Grant, American Philosophical Society - 2021
Ryskamp Fellowship, American Council of Learned Societies - 2011-2012 
Books
The Far Reaches: Phenomenology, Ethics, and Social Renewal in Central Europe. Palo Alto: Stanford Press, 2014.
Time's Visible Surface: Alois Riegl and the Discourse on History and Temporality in Fin-de-Siècle Vienna.  Wayne State Press: Detroit, January 2006.
Edited Books
The Practice of International Development.  Co-edited with Jerrold Keilson.  New York: Routledge, 2018.
Current Book Project
Their Future: A History of Ahistoricism in International Development Theory and Practice
Selected Articles
"Zambia's Missing Narrative of Structural Adjustment." Forthcoming in the Zambia Social Science Journal.  Special Issue Marking the Passing of Kenneth Kaunda. 
"Political Phenomenology in the Interwar Period." Book Chapter in Key Thinkers of Political Phenomenology, eds. Sophie Loidolt, Gerhard Thonhauser, Nils Baratella, Steffen Herrmann and Tobias Matzner.  Forthcoming with Routledge. 
"Phenomenological Perspectives on Solidarity in East-Central Europe" in European Solidarity: Interdisciplinary Perspectives, ed. Francesca Tava. Forthcoming with European Consortium for Political Research Press. 
"Early Phenomenology in Central and Eastern Europe."  Studia Phaenomenologica.  2021.
"Phenomenology contra Nazism: Dietrich von Hildebrand and Aurel Kolnai."  Miscellanea Anthropologica et Sociologica20: 1 (2019): 115-132.
"Riegl, Phenomenology, and the Ethic of Attention."  Umění [Art]LXVI (2018), 146-157.  [Czech Republic]
"The Walls of Kano: USAID Education Programming in North Nigeria and the Problem of Sustainability." In Gubser and Keilson, eds. The Practice of International Development. New York: Routledge, 95-128.
"The Presentist Bias: Ahistoricism, Equity, and International Development in the 1970s." Journal of Development Studies 48 (2012): 1-14.
"The Terror and the Hope: Jan Patočka's Transcendence to the World." Schutzian Research 3 (2011): 185-202.
"A True and Better 'I': Husserl's Call for Worldly Renewal." Analecta Husserliana 110: Part II (2011): 579-98.
"The View from Le Château: USAID's Recent Decentralization Programming in Uganda." Development Policy Review 29:1 (January 2011), 23-46.
"Rhythm in the Thought of Alois Riegl and his Contemporaries."  InAlois Riegl Revisited: Beiträge zu Werk und Rezeption.  Vienna: Verlag der österreichischen Akademie der Wissenschaften, 2010: 89-99.
"Franz Brentano's Ethics of Social Renewal." Philosophical Forum 40: 3 (Fall 2009): 339-366.
"A Cozy Little World: Reflections on Context in Austrian Intellectual History." Austrian History Yearbook XL (2009): 202-214.
"Time and History in Alois Riegl's Theory of Art."Journal of the History of Ideas 66: 3 (Fall 2005): 451-74.
Music: For Dr. Gubser's musical and theatre activities, see  https://www.mikegubser.com/