Dr. Timothy J. Fitzgerald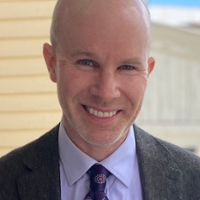 Affiliated Faculty: Middle Eastern Communities and Migrations; Medieval and Renaissance Studies
Education

Ph.D., Harvard University
Research interests

Mamluk-Ottoman transition in the Arab world; comparative imperial formations; legal culture and institutions; violence; literacy; Arabic and Turkish literatures 
Teaching areas
Middle Eastern and world history; comparative empire; practice of history
Selected publications 
 "A Sufi Mirror: Shaykh `Alwan al-Hamawi's (d. 1530) Advice for the Ottoman Ruler," in Festschrift for Cemal Kafadar, edited by Rachel Goshgarian, Ilham Khuri-Makdisi, and Ali Yaycioglu. Boston: Academic Studies Press, forthcoming.
 
"Rituals of Possession, Methods of Control, and the Monopoly of Violence: The Ottoman Conquest of Aleppo in Comparative Perspective," in The Mamluk-Ottoman Transition: Continuity and Change in Egypt and Bilād al-Shām in the Sixteenth Century, edited by Stephan Conermann and Gül Şen, 249-273. Göttingen: Bonn University Press, 2017.
 
"Murder in Aleppo: Ottoman Conquest and the Struggle for Justice in the Early Sixteenth Century," Journal of Islamic Studies 27, no. 2 (2016): 176-215.
 
"Reaching the Flocks: Literacy and the Mass Reception of Ottoman Law in the Sixteenth-Century Arab World," Journal of the Ottoman and Turkish Studies Association 2, no. 1 (2015): 5-20; reprinted in Law and Legality in the Ottoman Empire and Republic of Turkey, edited by Kent F. Schull, M. Safa Saraçoğlu, and Robert Zens, 9-25. Bloomington: Indiana University Press, 2016.
A Fearful State: Violence, Insecurity, and the Paradoxes of Empire in the Ottoman-Arab World (book manuscript in preparation). 
Service
First-Year Advisor
Professor in Residence at William Fleming High School, Roanoke, VA
Lifelong Learning Institute instructor
Guiding the Growth: History Professor Receives Award for Faculty Excellence