Coordinator and advisor, Integrated Social Sciences minor
Education

Ph.D., Rice University
Research interests

Civil war
Teaching areas
Southern history (Antebellum, Civil War, Reconstruction); military history (U.S., Nineteenth- and Twentieth-Century World); Caribbean history (British and Spanish colonization and slavery)
Selected publications and presentations
Jefferson Davis' Final Campaign: Arming Slaves, White Unity and the Fight for the Southern Soul, under revision.
"Rebels as Patriots: The Re-Imagination of Confederate Charleston." Organization of American Historians Annual Meeting, March 2011.
"Fateful Decisions: Lynchburg, Virginia and Galveston, Texas Debate Arming the Slaves," Inside the Confederate Nation: Essays in Honor of Emory Thomas, LSU Press, 2005.
"Can Our Slaves Save Us?: West Indian Planters and Confederate Planters Debate Arming Slaves," Collected Essays from the African-American Military Experience Conference, 2002.
History Department
Wilson Hall
MSC 2001
951 Madison Drive
Room 3033
Harrisonburg, Virginia 22807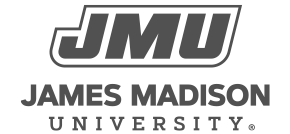 800 South Main Street
Harrisonburg, VA 22807
Contact Us