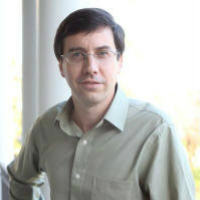 Education
Ph.D., Rutgers University
Research interests

German colonialism; German-Jewish history; antisemitism and racism
Teaching areas
Modern Europe; Modern Germany; European Colonialism; Holocaust and Genocide Studies; Global and World History
Selected publications and presentations
"Colonialism and the Antisemitic Movement in Imperial Germany," in German Colonialism in a Global Age, 1884-1945, edited by Geoff Eley and Bradley D. Naranch, Duke University Press, 2015.
Colonialism, Antisemitism, and Germans of Jewish Descent in Imperial Germany, The University of Michigan Press, 2012.
"'Coddling' Africans Abroad: Colonial Director Paul Kayser and the Education of Africans in Germany, 1891-96." Journal of Colonialism and Colonial History 9, no. 1 (2008).
Radio interview on German colonialism with the Virginia Foundation for the Humanities program "With Good Reason," aired 2012 December 1 (http://www.prx.org/pieces/88925-after-the-berlin-wall-came-down#description)