Your generosity will impact JMU for years, decades, even generations to come. Thank you for giving to Unleashed: The Campaign for James Madison University.
$1/4 BILLION
total giving over eight years


$102.6 MILLION
for scholarships and student support
481,889 SQUARE FEET
enhanced or added on campus
63,976 INVESTORS
contributed to the campaign
The goal was ambitious: $200 million. Eight years later, we're celebrating a record-breaking number of donors who gave an astounding $251.1 million for scholarships, facilities, and programs across campus.
6,212+
scholarship recipients
$5M
largest outright gift
$16.8M
largest in-kind gift
$17M
in combined gifts of $1K or less
"THANK YOU! The impact of your giving on JMU is real life and real world, and it is profound."
—President Jon Alger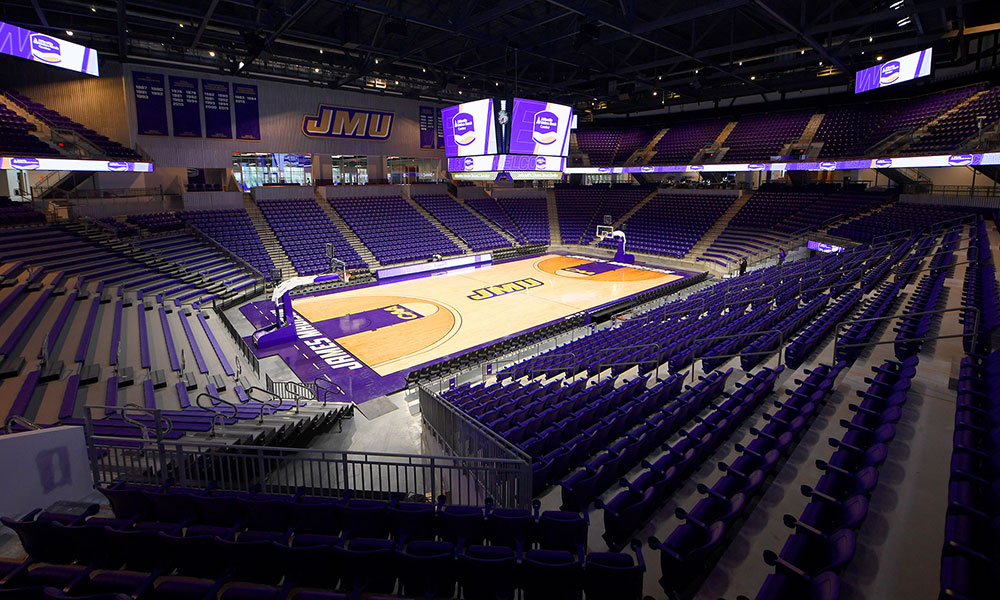 The Atlantic Union Bank Center hosted its first men's and women's basketball games in November 2020, thanks in part to Unleashed contributions.