Study Abroad: General Education
Many courses offered in JMU's Study Abroad programs fulfill General Education requirements. Most of these are part of a fall, spring, or summer Semester Program and apply only to Cluster Two (the Arts and Humanities), but courses that meet requirements in other clusters are increasingly available through the Short Term Summer programs. Please note that course offerings can differ between Fall/Spring semester and Summer (this is usually the case for Semester Programs) and can also differ from summer to summer. The General Education program works closely with the Office of International Programs to be sure we have identical information regarding courses approved for GenEd credit. Students considering study abroad should consult the OIP Study Abroad website and the tables below. Courses NOT listed on this site do not have approval for GenEd requirements.
NOTE: If you want to go abroad with a different college or university and transfer credit to JMU, then you will need to get approval using the Permission to Take Transfer Credit form and procedures.
Click Here for JMU Study Abroad courses currently approved for GenEd credit.
General Education
Gabbin Hall
MSC 1104
971 Madison Drive
Room 110
Harrisonburg, Virginia 22807
Hours
Mon-Fri from 8:30-5:00
Closed for lunch 12-12:30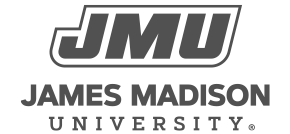 800 South Main Street
Harrisonburg, VA 22807
Contact Us