January 4, 2022
Mission
In the liberal arts tradition, General Education: The Human Community aspires to create informed global citizens of the 21st century.
James Madison University's General Education program is committed to creating an equitable and inclusive academic environment for all persons. We affirm that equity advances understanding and is integral to a liberal arts education. We acknowledge the history of exclusion and inequity nationally and at James Madison University. We embrace the process of making JMU's General Education program accessible, affirming, and action-oriented.
By placing inclusion and equity at the center of our mission, we seek to implement strategies and diversity policies that reimagine the relevance of a liberal arts education. We challenge our community of students, faculty, and staff to engage in personal and collective reflection, development, and action.
General Education
Gabbin Hall
MSC 1110
971 Madison Drive
Room 110
Harrisonburg, Virginia 22807
Hours
Monday-Friday, 8:00a-5:00p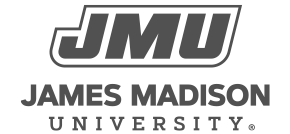 800 South Main Street
Harrisonburg, VA 22807
Contact Us