Mahatma Gandhi Award and Community Service Award
October 20, 2020
The Mahatma Gandhi Global Nonviolence Award 
This award is bestowed upon Nobel Peace Laureates with global recognition who believe humans everywhere are to be peacemakers, support nonviolence, love their enemies, seek justice, share their possessions with those in need and express and demonstrate these beliefs in their words, life, and actions. The Gandhi Award is given every two years.
The inaugural award was given in 2007 to the Most Reverend Desmond Tutu, Archbishop Emeritus of Cape Town, South Africa and 1984 Nobel Peace laureate. The second award was given in 2009 jointly to former U.S. President and 2002 Nobel Peace laureate Jimmy Carter and former first lady Rosalynn Carter.
Community Service Award
The Community Service Award is bestowed upon individuals whose work in the community exemplifies the spirit of service and nonviolence. These individuals or organizations demonstrate this commitment through life-long civic engagement and service. The 2013 co-recipients were Howard Zehr for his foundational work on restorative justice and Vida Huber for her foundational work with the Institute for the Innovation of Health and Human Services at James Madison University. The 2015 recipient is the PAX program for their pioneering global initiative for voluntary service.
Read an article from the Daily News Record about the commemoration of PAX here!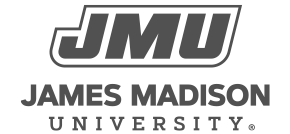 800 South Main Street
Harrisonburg, VA 22807
Contact Us