Dr. Terry D. Beitzel Memorial Scholarship in Justice Studies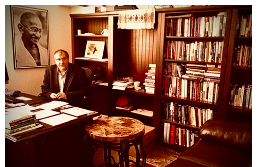 To be named a Beitzel Scholar, recipients must be a first-generation student, enrolled as a declared Justice Studies major, and demonstrate financial need as determined by the office of Financial Aid and Scholarships. 
The scholarship will be awarded to a rising junior and is renewable for up to two additional years if the student continues to meet the criteria. Recipients must demonstrate a strong interest in non-violence and social justice through a commitment to service or research.
Recipients will allocate up to 6 hours per week to work alongside faculty in the Mahatma Gandhi Center for Global Nonviolence to conduct research, analyze data, and write reports. Students may also volunteer to serve those hours with a community agency.
**IF YOU WANT TO DONATE TO THE TERRY BEITZEL SCHOLARSHIP FUND FOR GIVING DAY, please call 855-568-4483 and we can process your gift over the phone**