Manage your Federal Perkins Loan
Please note, the Perkins loan program will not be accepting new applications after September 30th, 2015.  However if you already have a Perkins loan, you may continue to manage it.
Federal Perkins loans are very limited.  Applications submitted after funds have depleted, will not be processed.
Maintaining Eligibility:
Displays Financial Need.
Received a Perkins Loan disbursement in a prior term at JMU, and are still in the same JMU major in the current aid year as he/she was when the last Perkins disbursement was received.
Maintain a GPA greater than 1.99.
Financial Aid & Scholarships
Hours of Operation:
Mon - Fri 8 a.m. - 5 p.m.
Summer Hours of Operation:
Mon - Thur 8 a.m. - 5 p.m.
Fri 8 a.m. - 12 p.m.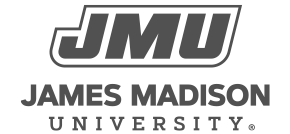 800 South Main Street
Harrisonburg, VA 22807
Contact Us